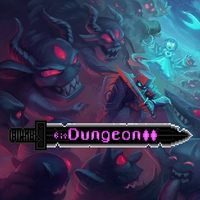 bit Dungeon
Dungeon Bit Game is a mobile RPG with a highly arcade combat system. The player directs a knight exploring dungeons full of monsters and the fun comes down to eliminating hordes of enemies and developing hero's statistics.
RPG | fantasy | roguelike | 2D | top-down | indie games | action RPG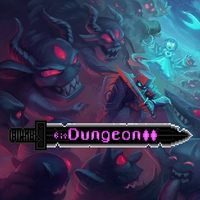 bit Dungeon, released on AND and iOS, is an action-RPG. The title was developed by KintoGames studio and it is a premium game - it has no microtransactions.
Plot
bit Dungeon doesn't offer a complex plot. The hero and his wife are kidnapped by demons. He wakes up alone in an unknown dungeon and his task is to find his beloved. The scenario is very simple. The whole gameplay is action-oriented and the campaign in practice consists of a sequence of battles.
Mechanics
In bit Dungeon, the player explores the dungeon room by room - each of them occupies one screen. Our task is always to get the key that will allow you to open the door and continue playing. Sometimes, we only have tp to kill all enemies to achieve this. However, there are times where the key can be inside, e.g. a chest. After some time, the map of dungeons begins to branch out and sooner or later we get to the room with a boss - we need to defeat that enemy to complete the given stage.
Both movement and offensive actions are performed by touching the screen with a finger. When we decide to attack, the hero will hack the enemy until it dies. However, passivity is severely punished here. We quickly come across rooms full of enemies attacking from a distance, such as arrows or spells, which forces manual maneuvering to avoid hitting. Hold your finger briefly on the screen to activate the block. Hold it longer to charge the super attack bar. The game also has a system of permanent death - when our character dies, we have to start anew, losing all items and upgrades. After some time, however, we can acquire the ability to resurrect once during a single playthrough.
The game also has a simple progression system. We collect items that permanently improve several statistics. These are very important for the gameplay, as they influence such aspects as the speed of movement and attacks or regenerative abilities. Also, the character can only carry one weapon, which forces us to make difficult decisions.
Similar games:
Age Rating
age requirements: 12+
System requirements
PC / Windows
Minimum: Intel Pentium 4 2.0 GHz, 128 MB RAM, graphic card Intel HD or better, 60 MB HDD, Windows 7/8/10