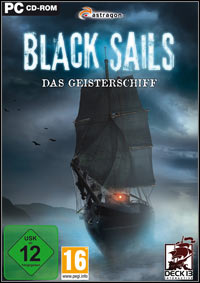 Black Sails
PC
Black Sails: The Ghost Ship; Black Sails: Das Geisterschiff
Adventure created by authors of such games as Jack Keane, Ankh or Venetica. We move there until 1884 and meet two heroes - Anna and Lex - who find themselves on a mysterious ship devoid of crew and cargo.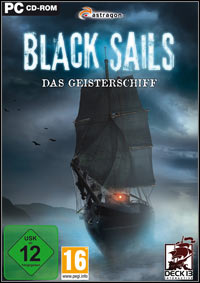 game language: English
game release date for PC:
22April2010
Black Sails: The Ghost Ship is an adventure game produced by the German studio Deck13, known for creating titles such as Jack Keane, Ankh or Venetica. Unlike their previous projects, in Black Sails the authors abandoned the humorous presentation of the action. The Ghost Ship is the first game from Frankfurt am Main, which was kept in the convention of an interactive thriller.
The plot takes us back to 1884, when two heroes - Anna and Lex - miraculously avoid death after sinking a sailing ship. After a few days of drifting on a wooden log, the couple arrives at the second, mysterious ship. After boarding, it turns out that the ship is devoid of crew and cargo, and the course chosen by the ship does not lead at least to the nearest land. Instead of saving Anna and Leks from oppression, the sailing ship becomes a prison for them, where the heroes discover a multitude of blood-chilling secrets in their veins. Our guests must find out what happened to the captain and seamen once present on the ship, and locate the source of the terrible noise that is indicative of the presence of other beings.
The Black Sails audiovisual setting is presented in a more mature form than was the case with Deck's previous works13. The game interface, on the other hand, as in the case of Jacek Keane, is realized in the point & click technique, where the characters set against the background of prerendered locations are given commands with the mouse.
The story is interwoven with simple logic puzzles, and the adventure itself has several endings, activated by means of dialog options during the final conversations between the characters. In comparison to other productions of this type, Black Sails is distinguished by relatively short gameplay time - the transition of production should not take more than 4 hours for advanced users.
Please let us know if you have any comments or suggestions regarding this description.

Game score 3.5 / 10 calculated out of 33 players' votes.
Age Rating
age requirements: 16+
System requirements
Recommended: Pentium IV 1,5 GHz, 512 MB RAM, graphic card 128 MB, 500 MB HDD, Windows XP/Vista/7