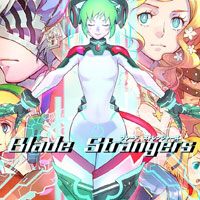 Blade Strangers
A 2D fighting game by Japanese Studio Saizensen, starring the characters from Cave Story, Code of Princess, and Umihara Kawase. Blade Strangers features ten playable characters with unique appearances, abilities, and special attacks, with eye-catching scantily clad warrior girls.
Fighting | 2D | multiplayer | for 2 people | crossover | splitscreen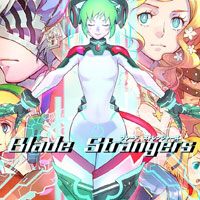 Game mode: single / multiplayer
Multiplayer mode: Internet / common screen
Blade Strangers for PS4, PC and SWITCH is a classic 2D fighting game, starring the characters from Cave Story, Code of Princess, and Umihara Kawase. The production was developed by Studio Saizensen, founded in thee mid-90s, and known from such niche games as Blade Arcus from Shining EX, co-created with Sega and featuring the characters from the jRPG series Shining.
Mechanics
In Blade Strangers, you choose from ten available characters, each of them possessing unique abilities, special attacks, and the manner of moving around the arena. The combat mechanics are easily accessible even for people with little to no previous experience with fighting games. This system was inspired by the popular Super Smash Bros series.
Game mode
Blade Strangers features several gameplay modes. Apart from the story campaign, which consists of a series of arcade duels, there is also a training mode, where you can test the attacks of every character, and online battles. In addition, you can also try completing certain tasks, such as e.g. defeating your opponent as quickly as possible with a special attack.
Technical aspects
The arenas were rendered in 3D, while the character models are detailed 2D sprites, created with a unique method of 3D figure and animation transfer.
PEGI Rating
System requirements
PC / Windows
Minimum: Intel Core 2 Duo 2.0 GHz, 4 GB RAM, graphic card Intel HD or better, 4 GB HDD, Windows 7/8.1/10