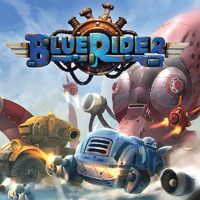 Blue Rider
A classic twin-stick shooter where the player takes control of a futuristic vehicle. Nine missions await completion here, set in diverse sceneries filled to the brim with smaller and larger enemies - among them the bosses who guard the transition to the next stages lead the way.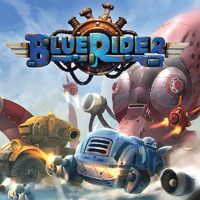 Blue Rider is a twin-stick shooter developed by an independent Argentinean studio called Ravegan. The game was inspired by such iconic productions like Gradius or Ikaruga, popular mainly on slot machines in the eighties and nineties.
Mechanics
In Blue Rider players get to control a futuristic vehicle and break through nine stages filled to the brim with different opponents. The action is observed from a top-down perspective, and the gameplay formula is based primarily on the elimination of hordes of adversaries - not only regular opponents in overwhelming numbers stand in our way, but also nine bosses guarding the next stages. Defeating them requires players to employ effective tactics and discover their weak points. Due to the fact that the screen is often covered with a veritable storm of bullets and laser rays, the game may evoke associations with the bullet hell shooters.
In the course of the struggle we are not defenceless - we can make use of an extensive arsenal; in battles with larger groups of enemies one can use effective weapons (shooting with series of missiles spreading to the sides). Alternatively, some weapons are useful in the fight against single types of enemies - they are complemented by bombs and rockets. In addition, various power-ups appear on the battlefield to repair our vehicle, change weapons installed on board or increase its firepower.
Technical aspects
Despite its simplicity, visuals featured in Blue Rider are pleasant to one's eye - also thanks to the rich colour palette and slightly cartoonish style. The production delivers a dedicated soundtrack, which can be purchased separately.
Similar games:
Age Rating
age requirements: everyone
System requirements