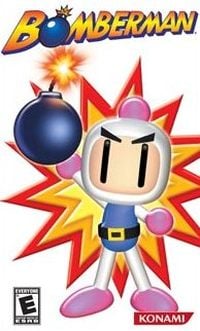 Bomberman
Another production from the Bomberman series, referring to the hit position, which debuted in the eighties of the twentieth century. As the title character, the player takes part in an intergalactic adventure in which the main goal is to stop a dangerous army of robots.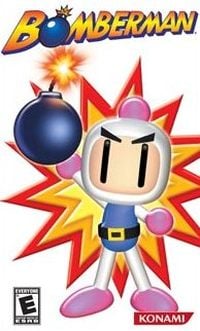 Game mode: single / multiplayer
Multiplayer mode: local network, players: 1-8
Bomberman arrives on the PSP with nostalgic gameplay and a new twist for the next generation of wireless, mobile gaming. An ominous black shadow is creeping towards Bomberman's planet, and sudden attacks by a mysterious robot army have brain-washed the inhabitants of surrounding planets, causing mass chaos. Bomberman must embark on a new adventure through the galaxy to restore peace and order.
* Normal Mode: the latest Bomberman complete with a new story and 100 levels featuring a new Item Stock system allowing for the collection and strategic use of more items.
* Classic Mode: based on original classic Bomberman featuring over 50 different levels
* Multiplayer Battle Mode: up to 4 players can fight for survival in a variety of highly customizable games across 20 different stages via wireless ad hoc mode
* Game Sharing: Up to 4 players can battle from 1 UMD game disc
* New and improved music and sound effects to increase the frantic game pace
* Characters and environments brought to life in 3D
* 16:9 aspect ratio allows for item menu to be displayed on-screen at all times for easier item management
Similar games:
PEGI Rating
System requirements