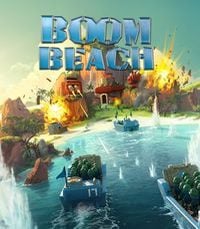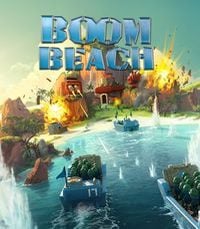 Boom Beach
A strategy game from the creators of Clash of Clans. In production, we control the soldiers fighting with the Blackguard army, which took over all the local islands. Our task during the game is to destroy the command center of the enemy, using various units for this purpose.
Strategy | play for free | tower defense | modern conflicts | MMO
Boom Beach, released on AND and iOS, is a strategic action game from Supercell know from Hay Day and Clash of Clans.
Mechanics
In Boom Beach, we direct soldiers fighting against the evil Blackguard army, which took over all the local islands. The player's task is to attack them and defeat the enemy on their territory. The game is available for free in the free-to-play model with microtransactions.
As in any self-respecting strategy, we need to take care of a number of elements. First of all, you need to collect gold, which is produced in a building called Residence. It is a basic resource, necessary to improve units or to discover new areas on the map. Of course, this is not the only element necessary for fun, because you must also remember about wood and stones, buildings in which these materials are produced and warehouses. All of this is needed to expand our "base", and thus to build defensive structures, useful in the event of an unexpected Blackguard attack, and to produce new, stronger units.
The latter is divided into different types. The basic unit is a rifleman, but with time we also gain access to heavy-armed warriors, grenadiers, medics, and so on. Their skills are key to success. The battle consists of sending our units to the enemy's territory, where they have to face Blackguard's defensive towers and destroy the enemy's command center. From time to time, you also have to face a powerful boss.
Game modes
Boom Beach offers a single and multiplayer, where players can join forces in order to complete missions intended for cooperation.
Game mode: single / multiplayer Multiplayer mode: Internet
App size:
User score: 7 / 10 based on 32 votes.
Age restrictions Boom Beach: 12+
Boom Beach System requirements
Additional information:
Internet connection is required
Additional information:
Internet connection is required