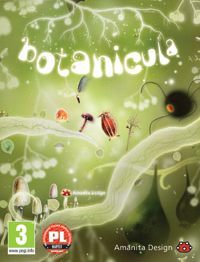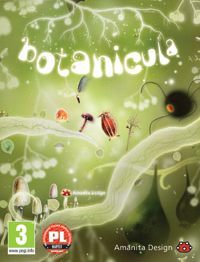 Botanicula
A climatic adventure game developed by the Czech Amanita Design studio (Samorost, Machinarium), set in a marvelous, floral world. Botanicula tells the story of five creatures living in the branches of a giant tree that is slowly dying due to merciless parasites.
Botanicula for PC and AND is a humorous adventure game which takes place in a fantasy world full of plants. It was developed by Amanita Design, the creators of titles like Samorost series or the highly praised Machinarium. A famous animator, Jaromír Plachý, was responsible for the whole project, bringing a unique atmosphere and visual style to the game. The game features also a very pleasant soundtrack, composed by a Czech band, DVA.
The story focuses on five beings, living in the branches of a gigantic tree. Unfortunately, the tree is slowly dying because of a merciless attack of parasites. Defiant in the face of impending disaster, our protagonists decide to set out on a dangerous journey in hope of preserving the last seed from their home plant.
Botanicula for PC and AND is a classic point 'n click adventure game, therefore its gameplay involves mostly searching locations, gathering clues, and solving puzzles. The developers made sure to provide many imaginative riddles that will challenge our grey matter. Botanicula is minimalistic in its visual design and in the message it delivers, but at the same time, it offers a long and very satisfying adventure.
Game mode: single player
App size:
User score: 8,5 / 10 based on 2279 votes.
PEGI rating Botanicula
Botanicula System requirements
Recommended:
Core 2 Duo 1.8 GHz
1 GB RAM (2 GB RAM - Vista/7)
graphic card 256 MB (GeForce 7900 GTX or better)
2 GB HDD
Windows XP/Vista/7