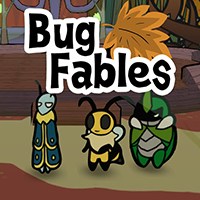 Bug Fables: The Everlasting Sapling
Bug Fables is an RPG game in which we play the role of three worms and explore a mysterious land in search of treasures and a way to immortality, struggling with terrain puzzles and fighting enemies.
RPG | fantasy | turn-based | 2D | indie games | jRPG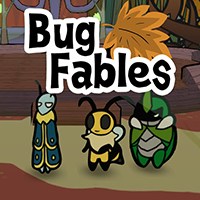 Bug Fables is an independent RPG in which, as a team of insects guided by fate, we traverse the fictional realm of Bugaria in search of a mysterious seedling, said to provide us with immortality. Moonsprout Games is responsible for the game. The title itself was financed thanks to a successful crowdfunding campaign.
Plot
Somewhere in the heart of nature lies a land of hidden treasures called Bugaria. For years, various types of insects and arachnids have been going deep into it to find riches and ancient relics. Furthermore, a rumor claims that somewhere in the deepest area of this mysterious land, there is a plant which has unique powers and can even provide immortality and many other, worth of effort, benefits.
In the game we control the fate of three insect adventurers - Vi, Kabbu and Leif, who decide to take up the challenge and set off on a dangerous journey.
Mechanics
Bug Fables consists of a story campaign divided into seven chapters, during which we visit various locations, such as the Ant Kingdom, Vi's house, vast deserts and breathtaking Golden Hills.
The brave trinity that doesn't always get along with each other has many adventures in the form of solving various puzzles, fighting enemies and collecting loot.
The combat takes place in a turn-based system aimed at correct execution of quick-time events to deal more damage. An important factor in combat is also the system of weaknesses. Each insect in the team specializes in a different kind of attack, which makes it more effective against certain opponents.
During combat, apart from executing attacks or defening, we can use items available in our equipment, which restore our health or increase a given attribute. They are useful during more difficult battles and boss fights (there are fifteen of them in the game). We can acquire them during the adventure or craft them ourselves, by preparing a tasty dish from the acquired ingredients.
Victories and exploration provide us with experience points in the form of medals, which we can spend on improving the statistics of our characters and their skills.
Technical aspects
Bug Fables is a game with cartoonish visuals, in which the environment is three-dimensional and the characters, two-dimensional.
PEGI Rating
System requirements
PC / Windows
Minimum: Intel Core 2 Duo, 1 GB RAM, graphic card Intel HD or better, 300 MB HDD, Windows 7