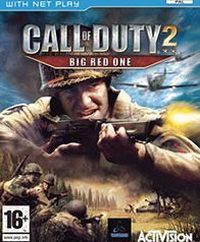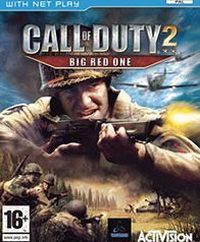 Call of Duty 2: Big Red One
An alternative version of Call of Duty 2 - a first-person shooter developed by Treyarch for PC and Xbox 360. Big Red One was created exclusively for the PlayStation 2, Xbox and GameCube consoles.
Action | FPP | World War II | Call of Duty | shooters
Big Red One is another shooting set in the perspective of the first person who uses the popular Call of Duty brand. Despite the "two" in the title, the program does not bring such a revolution as the analogous version of the game, designed for PCs and Xbox 360 console. It is also hard to call Big Red One a continuation of the product Call of Duty: Finest Hour, released in 2004, because it tells a completely different story.
The plot of the program takes us as usual to the times of World War II. The player plays the role of the commander of a small team, which is part of the elite American first division, called Big Red One. Individual scenarios throw us to different parts of Europe (Italy, Belgium, France) and to North Africa. Although in the game we command a specific troop of soldiers, we have no influence on their actions, as it is in the Brothers in Arms series.
The missions are linear in nature, which means that there is only one way to complete the task. The allies killed in combat do not appear in subsequent missions, which, on the one hand, makes it difficult to play later, on the other hand, increases realism. In addition to the single player campaign, Call of Duty 2: Big Red One also offers multiplayer mode (not for the GCN version).
The game uses the same engine as Call of Duty: Finest Hour, but compared to its original, it has been significantly improved. This is largely due to Gray Matter, who helped Treyarch implement the same graphical enhancements as the Call of Duty: United Offensive on the PC. During the struggle we will see not only better textures, but also more objects: planes bombarding our positions, tanks trying to massacre infantry units and the soldiers themselves, rushing towards the target.
Please let us know if you have any comments or suggestions regarding this description
Last updated on 10 December 2007
Game mode: single / multiplayer
User score: 8,3 / 10 based on 645 votes.
PEGI rating Call of Duty 2: Big Red One