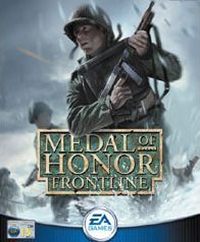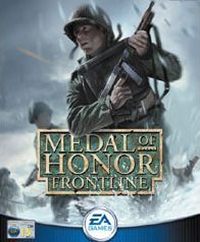 Medal of Honor: Frontline
Another installment in an FPS series tracing its roots back to the PlayStation console. The Medal of Honor series of war shooters is considered to be the predecessor of the Call of Duty franchise.
Action | FPP | World War II | shooters
Medal of Honor: Frontline will take you to the hottest spots of the World War II. As an American soldier, Jimmy Patterson, you will take part in the incredibly effective landing on the Omaha beach in Normandy, take a tour in an u-boot (German submarine), fight for the strategically located Nijmegen bridge, and even hijack a German airplane prototype which could potentially change the outcome of the war.
The developers employed real warfare specialists which shows in the game. You will have an impression as if you were on the set of Saving Private Ryan which was one of the biggest inspirations of the developers. Thanks to this, we feel like in the hell of war. The weapon sounds are very realistic, enemies can hide and toss grenades back, but the whole magic of this production lies in the method of performing missions. The creators took care of interesting level design and putting film-like action scenes in them. We will witness bombarding, fighting alongside our brothers in arms, find ourselves in a bar full of drunk Germans, or jumping through the wagons of a racing armored train. The experience is enhanced by the nice graphics and animations.
The soundtrack was recorded by a symphonic orchestra and isn't second to that which you can hear in the best war movies.
Last updated on 02 January 2015
Game mode: single player
User score: 8.2 / 10 based on 713 votes.
PEGI rating Medal of Honor: Frontline