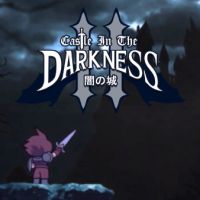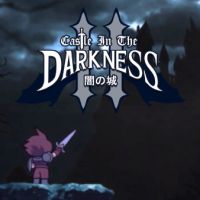 Castle in the Darkness II
PC
Platformer in retro style with RPG elements, referring to the classics of metroidvania genre. Castle In The Darkness II is the responsibility of the independent LABS Works studio with Matt Kap, the creator of the first part, at the head.
Arcade | fantasy | platform | RPG elements | 2D | metroidvania | indie games | side-scroll
Castle in the Darkness II

Release Date PC

February2022
developer: LABS Works publisher: Nicalis

game language: English
Castle In the Darkness II is a continuation of the two-dimensional platform game from 2015, which was created in the LABS Works studio. It was founded in 2018 by Simon Parzer and Matt Kap, creators of The Binding of Isaac: Rebirth. An independent development team is also responsible for an arcade game called Astalon: Tears of the Earth.
Plot
The plot of the game takes place after the events from the first part of the series, which took place in the Kingdom of Alexandria. Once again, we play the role of a valiant hero who, in Castle In the Darkness, saved the princess from the hands of an evil sorcerer and brought order back to the land, eliminating the host of monsters.
Mechanics
The mechanics at Castle In the Darkness II are identical to the original. This is still a classic and quite challenging platformer with RPG elements. The main task is to explore the dark corners of two-dimensional locations, discovering their secrets and defeating numerous enemies, including strong bosses. As you progress, your character develops and you unlock access to new skills and many more powerful weapons and items to help you fight with opponents.
Castle In the Darkness II, as befits a sequel, has been improved in many ways. The game world has been expanded, and as a result the individual levels have more paths and hidden areas. These are unlocked when certain requirements are met, as is usually the case in metroidvania type productions. The game has also undergone minor changes, such as adding a minimap, which was missing from the original.
Technical aspects
Castle In the Darkness II was developed in the classic pixelart style, referring to 8-bit productions from the 80s and 90s, but as a few years have passed since the premiere of the predecessor, the visual setting represent a higher level. Matt Kap composed a dynamic soundtrack, referring again in style to the cult representatives of the metroidvania genre, i.e. the classic Castlevania and Metroid series.
Game mode: single player
Expectations: 0 / 10 based on 1 votes.
Age restrictions Castle in the Darkness II: Good for all ages.