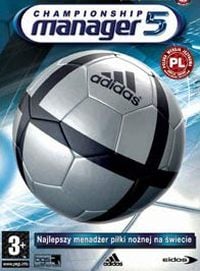 Championship Manager 5
The fifth installment of the cult series of football managers, for the first time created by a company other than Sports Interactive. The authors have introduced many interesting changes, which should satisfy all fans of the series.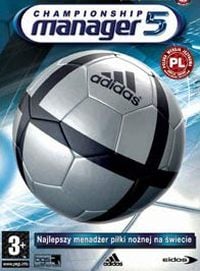 Game mode: single / multiplayer
Multiplayer mode: local network / Internet
Just when you thought it was safe to go back on your PC...
Eidos' Championship Manager series is undoubtedly the greatest football management game of all time. Over the last decade it has gone from strength to strength, making armchair managers out of millions of players. For the next version, Eidos has put together a dream team to ensure that Championship Manager 5 continues this fine heritage. Beautiful Game Studios boasts a 30-strong squad with more 'gallacticos' than Real Madrid, all aiming to enhance the addictive qualities that make the game such a winner. Championship Manager 5 promises to be the closest you'll ever come to the highs and lows of real football management without actually owning a sheepskin jacket. Back of the net!
Features:
-NEED FOR SPEED - Sick of having to put the kettle on between matches? Championship Manager 5 will provide a much faster gaming experience than before.
-STAT ATTACK - Previous versions of Champ Man have relied on the good will of fans to provide information on the players in the game. This time round the developers have taken a more specialized approach, employing the services of the Professional Football System, a long-standing agency who provide information to actual clubs and managers around the world. Established in 1999, the services of the PFS have been utilised by clubs from The Premiership, Serie A and La Liga, including no less than the mighty Real Madrid.
-IT'S TRAINING MEN - CM5 will offer a user-friendly training module, albeit still with a comparable amount of detail. Training schedules will be easier to implement, and BGS has been working closely with Charlton Athletic's First Team Coach, Mervyn Day, who has designed optimised regimes for certain areas.
-THE BIG MATCH - After years of following matches through text commentary, a brave new world was introduced in CM4 via the 2D overhead match engine. Generally a popular decision, CM5 will utilise a similar approach with a quicker, smoother experience.
-SEARCH FOR A STAR - Unearthing undiscovered players is a huge part of football, and therefore of Champ Man. The scouting system in CM5 is being tweaked to enable more specific searches to be carried out.
-TACTICAL GENIUS - The tactics screen has always been a success in Champ Man but BGS is making subtle improvements. As well as adding arrows for players to make runs, managers will now be able to add further arrows instructing players where to play the ball, into the channels for instance.
-SEAL THE DEAL - A fully realistic transfer model is being employed, encompassing an array of factors including finances, reputation and player personalities. Buying players will be more than a case of simply offering the cash, so attempting to lure Ronaldo and Zidane from Real Madrid to Chelsea will not be a formality. You will first have to establish yourself as a decent manager with the potential to win major trophies, and the loyalty of the players in question will also prove a key factor. As of course will their wages.
PEGI Rating
System requirements
Recommended:
Pentium III 700 MHz
256 MB RAM
graphic card 8 MB
400MB HDD