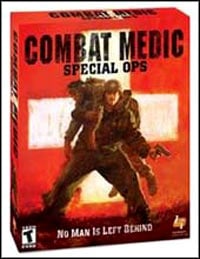 Combat Medic: Special Operations
PC
Combat Medic: Special Operations studio Legacy Interactive is a specific mix of action game and elements requiring logical thinking.
Action | modern conflicts | medical | rescue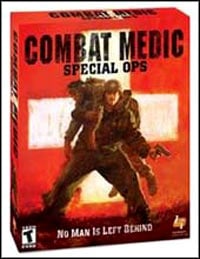 game language: English
game release date for PC:
30April2002
Combat Medic: Special Operations studio Legacy Interactive is a specific mix of action game and elements requiring logical thinking.
In the game we play the role of a member of a special forces unit, taking part in an armed conflict in the Far East. However, lovers of arranging a bloody slaughterhouse will be disappointed - the role that we have to play is a medic. We take part in the fight, but the ratio of time spent on shooting to the number of minutes devoted to the treatment of colleagues is definitely in favour of the latter. We start with shooting our rivals, but from the moment when the first of our comrades is injured, the priority is to provide medical help.
At the beginning we have three training missions: the first one is to evacuate the wounded from the battlefield, the second one gives an opportunity to learn about the specificity of treatment in field conditions, and the last one is a task reminiscent of the situations we deal with in the main game. The end of the game is connected with the completion of ten missions. At the beginning of each of them we take part in a briefing during which we get a list of goals, as well as we choose a medicine and a suitable first-aid kit (we choose one of the available drugs and tools or we configure our own set of drugs and tools). The accuracy of choice has a direct impact on the effectiveness of the action and thus the number of points received at the end of the mission. The prerequisite for moving on to the next stage is to obtain a predetermined point value.
The treatment itself is definitely more like a logical game than an arcade one. After reaching the wounded commandos we switch to the help screen. Our task is to diagnose the injury, then effectively treat the injury and apply appropriate medications. It sounds simple, but in practice it is not. There are more than forty-five types of bodily injury and an equally impressive number of medical equipment, so it takes some practice to catch one's breath. And we must remember that we are under fire all the time and it is advisable to regularly check the situation on the battlefield. For at any moment we are in danger of changing roles, from a medical doctor to a person in need of help.
Combat Medic: Special Operations has three difficulty levels. They differ from each other in the number of hints received during the treatment, as well as in the contents of first-aid kits (on easier levels, the computer automatically adds some of the necessary equipment).
Please let us know if you have any comments or suggestions regarding this description.
Age Rating
age requirements: 12+
System requirements
PC / Windows
Recommended: Pentium III 450MHz, 128 MB RAM, 16 MB graphic card