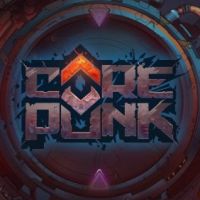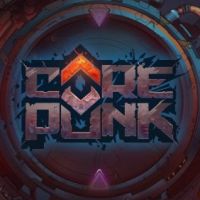 Corepunk
PC
Corepunk from Artificial Core is an isometric MMORPG that combines fantasy and steampunk worlds. In the game we choose one of several available classes and go to conquer the open world alone, with friends or as a member of a guild.
RPG | fantasy | steampunk | PvP | PvE | MMORPG | Isometric view | MMO
Corepunk

Release Date PC

2023
developer: Artificial Core publisher: Artificial Core Official website

game language: English
Corepunk is an isometric MMORPG from Artificial Core, which combines fantasy themes with steampunk. The title was developed for about six years by a team of more than 100 people, using the Unreal Engine technology. The result of their efforts was an open-world MMORPG with fog of war and a dozen or so classes to choose from.
Mechanics
Corepunk offers a dozen or so classes to choose from. When creating a combination of fantasy and steampunk worlds, the developers from Artificial Core Studio have not forgotten to implement varied character classes. Thanks to this, we can find an orc with a powerful armour (Ironclad), a Paladin weilding a bis sword or a glass-cannon Bombergirl, who can uses fire arms with deadly efficiency.
Whatever class we choose, we proceed to exploration of an open world covered by fog of war. From small desert camps to steampunk cities, the developers have made sure that we move through a realm full of diverse lanscapes; in addition, exploration is unrestricted - seeing a river, we can enter it and swim the rest of the way. Public transport makes travel easier and more efficient (e.g. in the form of trains that we can simply hop on). Such solutions encourage exploration, especially considering the fact that the map is shrouded in fog of war. Not only do we not know exactly what's around the corner, but we also do not know where an attack might come from.
There's a lot of combat in Corepunk. We can fight both creatures (PvE) and other players (PvP). In battles with the latter, the aforementioned fog of war can come in handy, enabling us to create set up or tactical retreats. Battles against monsters are enriched by randomly generated undergrounds. In order not to be completely defenseless in these confrontations, the game gives us the opportunity to acquire or create equipment.
Developers from the Artificial Core have created an extensive crafting system. In order to craft an item, we must first collect the necessary materials. This is not limited only to hunting monsters for components, often there is no other option but to grab a pickaxe or an axe and collect the necessary resources ourselves. With the right ingredients, we can create powerful weapons and artifacts that will help us in our fight. There is also a possibility to wear a suit, but it only works as an aesthetic option, so-called skin and has no practical impact on our stats.
Of course, there can be no MMORPG without teams and guilds. That is also the case with Corepunk. Nothing stands in the way of us making friends and going hunting monsters, other players or completing a task together. And if we get enough supporters, it's natural to create our own guild and take over the servers.
Game mode: massive online multiplayer Multiplayer mode: Internet
Expectations: 7.7 / 10 based on 33 votes.
Age restrictions Corepunk: 16+