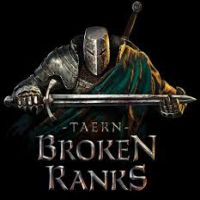 Game mode: massive online multiplayer
Multiplayer mode: Internet
Taern: Broken Ranks is a continuation of the browser-based game The Pride of Tearn, which takes place in the same fantasy world. Whitemoon studio in Wroclaw is responsible for it. In contrast to the previous company title, Taern: Broken Ranks was also prepared for PCs and mobile devices with iOS and Android operating systems. Taern: Broken Ranks is available in a free-to-play business model, so you can play it for free and micropayments are optional.
Plot
The action of the game takes place in the title kingdom of Taern, which in its previous version was conquered by the troops of Utor Empire. We are dealing with a dark fantasy world inspired by Slavic mythology, history and culture. The direction the story in Taern: Broken Ranks will take depends on the players. The creators put emphasis on the non-linear character of the plot and its maturity, which should satisfy veterans of the MMO RPG genre and slightly older audiences.
Mechanics
The game was based on RPG classics such as Fallout and Baldur's Gate, but also on the second and third installments of Heroes of Might & Magic. The gameplay was presented in isometric projection, and the tactical turn-based combat resembles that of the cult strategies of New World Computing studios.
The world we are exploring is a very large one. During the adventure we visit over 300 different locations inhabited by NPCs and unique monsters, the number of which is even more impressive (400). The gameplay does not differ from the standards set by the genre. We talk to characters, perform tasks for them, gain experience, thanks to which we develop our hero and unlock access to better equipment, which makes it easier to fight with more and more difficult opponents.
Technical aspects
Taern: Broken Ranks was developed on a 3D engine, modified and modernised in relation to the previous game by Whitemoon. It looks like other isometric RPGs. During the game also plays atmospheric music.