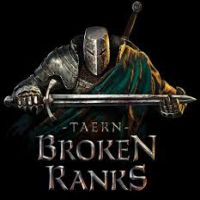 Game mode: massive online multiplayer
Multiplayer mode: Internet
Stellaris: Galaxy Command is a spin-off of Stellaris, designed for mobile devices and multiplayer. Paradox Interactive is behind the development and release of this space strategy and the game is distributed in free-to-play model.
Plot
The action of Stellaris: Galaxy Command takes place an SF universe, in which a galactic civilisation gets up from its knees after the invasion from an alien dimension. The player takes on the role of a hero chosen by the United Nations. Their mission is to restore civilization to its former power.
Mechanics
Stellaris: Galaxy Command takes place in a vast galaxy full of star systems waiting to be discovered. We start the game with a modest space station, which with time we improve and expand with new modules and structures. As we progress, we have more and more responsibilities on our shoulders; we are dealing with issues relating to planetary colonization, conquering new territories and defending existing ones, acquiring resources and producing various goods, as well as trade. Although the latter can be automated, it is worth remembering that certain sectors of the galaxy are rich in specific types of resources, which enables us to specialize in the production and sale of selected goods and forces us to import goods that are impossible to produce.
A separate reference should be made to diplomacy. With other players we can be in a state of cold or hot war; there is nothing preventing us from joining existing alliances or becoming the head of our own. However, if diplomacy fails, there is nothing left for us but fight the opposing forces. Battles take place in real time, to which we lead armies consisting of self-designed units, which we can improve over time.
Game modes
Stellaris: Galaxy Command is designed to be a multiplayer game where thousands of players share a universe and make decisions that affect the entire galaxy.
Technical aspects
Stellaris: Galaxy Command boasts eye-pleasing graphics, in a style known from the original available on PCs and consoles.