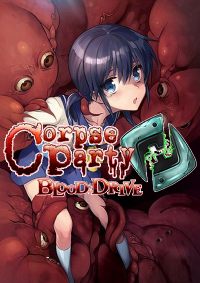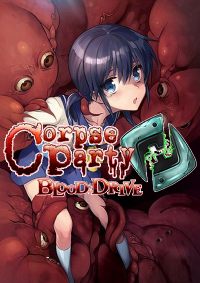 Corpse Party: Blood Drive
Another installment in the series of Japanese survival horror visual novels developed by 5pb. Corpse Party: Blood Drive takes place after the events shown in Book of Shadows and concentrates on one of its protagonists, Ayumi Shinozaki.
Adventure | survival horror | Isometric view | horror | visual novel
Corpse Party: Blood Drive is the final installment of the popular series of Japanese survival horrors which started in the second half of the nineties. Similarly as its predecessors, the game was developed by 5pb. However, different than previous entries in the series, Blood Drive was released exclusively on PlayStaion Vita handheld console.
Plot
The game takes place two months after the events presented in Corpse Party: Book of Shadows. In that game one of the main protagonists, Ayumi Shinozaki, almost lost her life when she used black magic. The new adventure of the girl starts when her aunt visits her and tells her that since many generations Shinozaki family guarded a mysterious Book of Shadows which in wrong hands can lead the world to doom. The book is said to be located in an old family mansion and Ayumi, after she regains her strength, goes there to find it.
Mechanics
The mechanics of Blood Drive aren't very different than the ones of its predecessor. The events are presented from an isometric perspective and the gameplay focuses on exploration of rooms of the shady mansion. During the game the protagonist is forced to solve various riddles and make hard decisions that impact the story of the title. Ayumi faces various dangers, but since the game has no combat system, when her life is threatened the girl is forced to escape. She has a flashlight that might be helpful, but when using it one must have in mind that its batteries – similarly as the girl's strengths – deplete very fast.
Technical aspects
Since the series moved to a new generation of PlayStation handheld, the graphics of Corpse Party: Blood Drive are much better than in the previous installment of the series, even though the game still uses characteristic manga and anime style. The proper atmosphere of the game is also created by a well selected soundtrack which can scare the player – especially if he is playing with headphones on.
Last updated on 08 October 2019
Game mode: single player
PEGI rating Corpse Party: Blood Drive
Corpse Party: Blood Drive System requirements
Uses:
PlayStation Network
Minimum:
Intel Core i3 2.5 GHz
2 GB RAM
graphic card 1 GB Intel UHD 620 or better
3 GB HDD
Windows 7