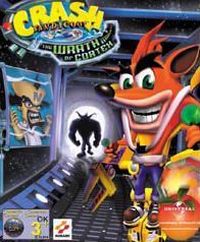 Crash Bandicoot: The Wrath of Cortex
Linear 3D platformer, a continuation of the popular series from PlayStation, created by a separate development team called Traveller's Tales. The evil Dr. Cortex returns with the cruel god Uka Uka Uka, the ruler of the elements.
Arcade | TPP | 3D platformers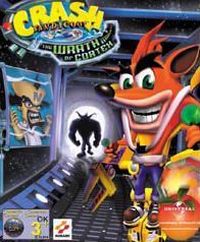 Keep Crash from the Crunch!
The 5th action-packed Crash adventure is brimming with awesome gameplay, gorgeous graphics, quirky characters and exotic locales.
Still smarting from his last defeat, Dr. Neo Cortex has developed a new diabolical plan to finally rid himself of his arch-nemesis. And this time, it just might work!
Cortexís ultimate Crash destroyer is a genetically altered super-creature dubbed Crunch. To power his infernal creation Cortex discovers the resting-place of the Elemental Powers, and steals ancient Crystals that keep these elemental gods asleep. The gods awaken, unleashing their destructive energies on the helpless planet Earth.
Itís up to Crash Bandicootģ and his sister Coco to return the Crystals, and defeat Cortex and his monstrous creation before they take over the world, and before Crunch destroys Crash!
Experience exceptional re-playability in more than 40 hours of gameplay, multiple play modes, time trial sequences, and five bosses in over 30 levels.
PEGI Rating