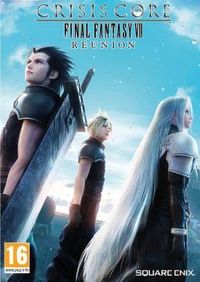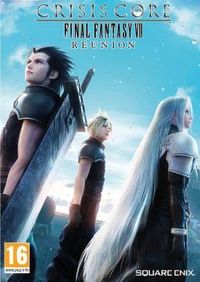 Crisis Core: Final Fantasy VII Reunion
Crisis Core: FF VII Reunion
Crisis Core: Final Fantasy VII Reunion is a remastered version of the popular action RPG from the PSP handheld console. The game faithfully recreates the story and gameplay mechanics of the original, while offering much better graphics, with new models and textures.
RPG | TPP | reeditions/remasters/remakes | action RPG | jRPG | urban fantasy | Find Your Next Game
Crisis Core: Final Fantasy VII Reunion is a remastered version of the jRPG Crisis Core: Final Fantasy VII, released in 2008 for the PSP (PlayStation Portable) handheld console.
Plot
The game faithfully reproduces the plot of the original. In terms of storyline, it is therefore a prequel to the Final Fantasy VII game. The story revolves around the fate of Zack Fair (a friend of Cloud's from FF7), who is a member of the paramilitary organization SOLDIER, and is given the task of finding Genesis Rhapsodos, a missing soldier of the same group.
In the course of his investigation, Zack Fair uncovers the secrets of Rhapsodos' past, the truth about the mysterious Project G, and how two high-ranking members of the SOLDIER organization - Sephiroth and Angeal Hewley - are connected to the case.
In parallel, the story of the war between the mega-corporation Shinra and the people of Wutai is told, and the whole story ends moments before Final Fantasy VII begins.
Game mechanics
Also in terms of game mechanics, Crisis Core: Final Fantasy VII Reunion remains faithful to the 2008 original. So we get an action RPG, in which we explore the world, complete quests, develop the character and, above all, fight using a heavily arcade-based battle system.
During battles, we control only the main character, who moves freely around closed arenas, can launch various attacks, use special techniques and perform evasions. The game features a matter system familiar to fans, where the protagonist can possess up to six special stones that affect his combat abilities. These stones can also be fused to create more powerful variants.
Battles are also affected by a system inspired by slot machines, where useful bonuses and activations of the most powerful Limit Break techniques are drawn at random. To have a chance at these facilitations, the player must maintain a high level of SOLDIER points, earned by killing enemies.
Game modes
Crisis Core: Final Fantasy VII Reunion lets you play solo only. After completing the campaign, the New Game Plus mode is unlocked, which raises the difficulty level, but allows you to keep all the upgrades you've earned.
Technical aspects
The biggest change compared to the original is the graphics. All models and textures have been redesigned from scratch, offering a much higher quality and level of detail. The interface has also been improved, the music has been refreshed and dubbing has been added.
Last updated on 02 January 2023
Game mode: single player
Media type: 21 GB
User score: 6,7 / 10 based on 186 votes.
Pre-release expectations: 7.6 / 10 based on 22 votes.
PEGI rating Crisis Core: Final Fantasy VII Reunion
Crisis Core: Final Fantasy VII Reunion System requirements
Minimum:
(30 fps / 720p) Intel Core i3-3210 3.2 GHz / AMD A8-7600 3.1 GHz
8 GB RAM
graphic card 2 GB GeForce GTX 750 Ti / Radeon RX 460 or better
30 GB HDD
Windows 10/11 64-bit
Recommended:
(60 fps / 1080p) Intel Core i5-6500 3.2 GHz / AMD Ryzen 3 1200 3.1 GHz
8 GB RAM
graphic card 3 GB GeForce GTX 1060 / 4 GB Radeon RX 5500 XT or better
30 GB HDD
Windows 10/11 64-bit
Uses:
PS4: 30 fps @ 1080p | PS4 Pro: 30 fps @ 4K
Uses:
XOne: 30 fps @ 1080p | XOneX: 30 fps @ 4K
Uses:
XSX: 60 fps @ 4K | XSS: 60 fps @ 1080p