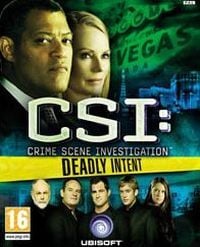 CSI: Deadly Intent
An adventure game based on themes from the 9th season of the American series CSI: Crime Scene Investigation. As a detective criminologist, we examine places and evidence of crime, as well as analyze collected materials. We also take part in hearings of suspects.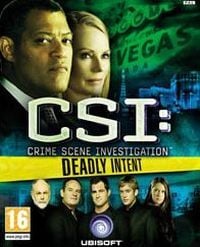 CSI: Deadly Intent is another installment in the adventure game series, based on a popular detective TV show. The production was created by Telltale Games Studio also known for developeding several successful games including the new adventures of Guybrush Threepwood in Tales of Monkey Island.
The game refers to the season 9 of CSI: Las Vegas, which resulted in introducing two new characters who replaced the heroes of the previous seasons. They are: Doctor Ray Langstone (starred by Laurence Fishbourne) and Riley Adams (Lauren Lee Smith). Players' task is to help the CSI bureau solve several cases. Missions were designed in collaboration with TV series script writers. Traditionally, there are five criminal cases to solve, including the murder of a referee who made a controversial decision during a ring fight.
The gameplay mainly consists of exploring crime scenes and other key locations. You have to find and collect material evidence, taken off bodies of victims or their vicinity. Thus acquired evidence is taken to the lab, where you analyze its chemical composition, compare DNA samples, or search for fingerprints in the local database.
An important gameplay element is interrogating witnesses. During interrogations you have to not only ask correct questions, but also show suspects the evidence collected, in order to make them talk.
Audiovisuals were not changed much compared with previous games in the series. The game still features first person perspective and static locations. It is worth mentioning that the game is controlled by mouse only. This way you move around and collect evidence.
Similar games:
PEGI Rating
System requirements
Recommended:
Pentium 4 2 GHz
1 GB RAM
graphic card 64 MB (GeForce 5900 or better)
6 GB HDD
Windows XP SP3/Vista SP1