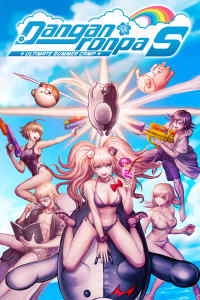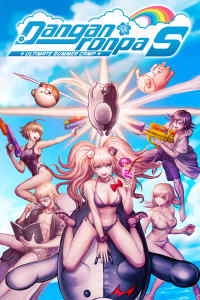 Danganronpa S: Ultimate Summer Camp
Danganronpa S: Ultimate Summer Camp is a board game with RPG elements, in which characters from all installments of the Danganronpa series meet. During the game, the player explores the island and gathers heroes and develops their skills, then uses the team in turn-based battles.
Danganronpa S: Ultimate Summer Camp is a game combining RPG and board game elements. The production is a spin-off of the popular adventure series. The project was developed by the Japanese studio Spike Chunsoft.
The plot
The game takes place in an alternative reality, separate from the main installments of the series. In Danganronpa S: Ultimate Summer Camp, characters from all installments of the series arrive on the tropical island of Jabberwock, in order to develop their skills during a summer school camp.
Mechanics
Danganronpa S: Ultimate Summer Camp is an expansion of ideas from the virtual Ultimate Talent Development Plan board, available as a mini-game in Danganronpa V3: Killing Harmony. The gameplay is divided into two phases. First, we travel around the island, recruit characters and develop them, and then the team thus assembled is taken on a combat expedition to the tower.
Starting the adventure, the player chooses his characters. Initially only a handful of heroes are available, but more can be unlocked through gameplay. The board game takes place on a map representing an island. Over the course of 50 turns, each of which represents a single day, we have to explore locations, encounter NPCs, develop characters, complete quests and collect items.
We do all this in order to strengthen our team (a maximum of four heroes) so that it can win turn-based battles against monsters on the island. When the characters advance to the appropriate level of experience we take them to the so-called Tower of Despair, where we face waves of increasingly powerful enemies.
There are 200 floors of the tower waiting to be defeated. Killed enemies leave raw materials for the construction of increasingly better armor and weapons, as well as coins used in drawing cards with new characters.
Game modes
The game offers a single-player mode only.
Technical issues
Danganronpa S: Ultimate Summer Camp offers simple but pleasing to the eye graphics done in a style modeled after Japanese comic books and cartoons.
Game mode: single player
Age restrictions Danganronpa S: Ultimate Summer Camp: 18+
Danganronpa S: Ultimate Summer Camp System requirements
Minimum:
Intel Core i5-750
4 GB RAM
graphic card GeForce GT 740 1 GB
2 GB HDD
Windows 10 64-bit
Recommended:
Intel Core i7-3770
8 GB RAM
graphic card GeForce GTX 1060 6 GB
2 GB HDD
Windows 10 64-bit