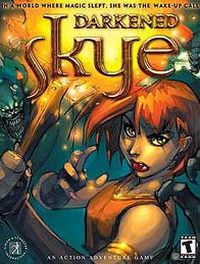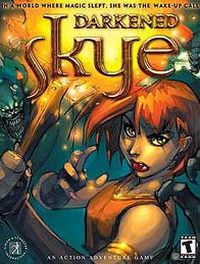 Darkened Skye
Action game with an interesting adventure theme. We play the role of a woman-warrior Skye and go on an expedition whose aim is to find a magical talisman and chase away the evil that prevails.
Adventure | TPP | fantasy | action adventure
Lynlora...what a crummy place to be a teenager with dreams of glory or at least something to look forward to. The dread usurper Necroth rules the world armed with powerful magic. Make that stolen magic. All dissent is ruthlessly crushed. Along with dissent, bright colors, dreams, laughter....also illegal. Necroth's world is dismal. The people are downtrodden, the young people are demoralized. The only hope of destroying him rests with five ancient prisms bound in an amulet. But of course, the prisms were lost long ago.
Enter Skye of Lynlora, recruited as Hero #1 in the battle against evil.
Armed with her battle-staff, book of spells and sarcastic wit, Skye embarks on a quest to find the lost prisms. She must navigate dangerous paths in strange lands, awaken ancient gods and defeat the hordes of wymdrakes, demons and mind-games Necroth sends against her. Will she ever uncover the truth about her parents and find her missing mother? Will she manage to prevail in the darkness?
When Skye finds a mysterious orange artifact early in the game, the discovery immediately ripples through the fabric of reality directly to Necroth himself. Now it's all-out war. Necroth wants the rogue object for himself and he wants Skye dead. He dispatches his special forces to Lynlora to find her. The ancient green prism can be found in Lynlora. Or can it? Skye must craft it anew; a task that will lead to adventures in three secret realms, all branching off from Lynlora.
Last updated on 10 December 2007
Game mode: single player
Media type: 2 CD
User score: 8,5 / 10 based on 699 votes.
Age restrictions Darkened Skye: 12+
Darkened Skye System requirements
Recommended:
Pentium III 500MHz
128MB RAM
16MB graphic card