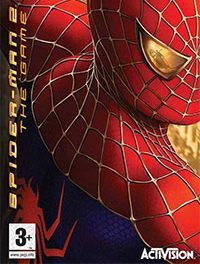 Spider-Man 2: The Game
The second entry in the series of third-person perspective action games about Spider-Man. The plot of the game is based on the movie under the same title. The player assumes the role of Peter Parker, a boy who gained spider superpowers during an accident in a laboratory.
Action | TPP | science fiction | comics | superheroes | Spider-Man | videos | 2D | Marvel Comics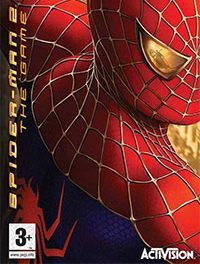 Spider-Man 2: The Game for PC, PSP and etc. is the second entry in the series of games about the adventures of Spider-Man. Similarly to the first game, it is related to the story of the movie of the same title.
Plot
The main protagonist of the game is Peter Parker, who obtained super powers during an accident in a laboratory. He will face Otto Octavius, known in criminal the world as Doctor Octopus - the man uses mechanical, brainwave-controlled tentacles. Spider-Man must face other opponents as well, including: Rhino – a strong guy equipped with a very resistant armor; Mysterio – master of illusions and special effects; Puma – half-blood Indian that intends to become the shaman of New York.
Mechanics
The Fizz Factor developed the game for PC, PSP and etc. It differs greatly from its console version. It is a simple third-person perspective action game. As Spider-Man, the player must complete more than a dozen of uncomplicated tasks combined into larger episodes. Each mission requires the player to defeat one of the main opponents and the final battle is played against Doctor Octopus. While traveling through the narrow streets of New York (both in the air and on the ground), the player must also eliminate regular thugs. Sadly, the game lacks the advanced combo system available in the console versions that were developed by Treyarch.
Technical aspects
Spider-Man 2 for PC, PSP and etc. is a simple game dedicated mostly for younger players or indiscriminate fans of Spider-Man. Simple missions, very easy combat and linearity won't impress any advanced player. Graphics aren't impressive as well, as they were created with limited resources and are filled with bugs (like cars that disappear in thin air).
Similar games:
PEGI Rating
System requirements
Recommended:
Pentium III 600MHz
256MB RAM
16MB graphic card
827 MB HDD