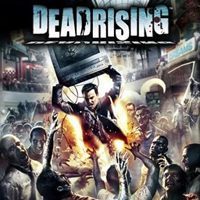 Dead Rising
One of the first Xbox 360-exclusive productions from the legendary developer Capcom. The game is characterized by dynamic third-person gameplay enriched with survival horror elements.
Action | TPP | survival horror | zombie | Post Apocalypse | TPS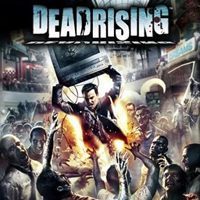 Dead Rising for PC, PS4 and etc. is a third-person action game by Capcom. Its lead designer was Keiji Inafune, a famous Japanese developer who is considered not only the "father" of this franchise but also of games such as Lost Planet and Onimusha. Initially, the production came out only for Xbox 360 in 2006 but it was released for Xbox One, PlayStation 4, and PC ten years later.
Plot
The games tells the story of Frank West — a photographer working for the press. Looking for story material, he visits the remote town of Willamette, Colorado, which has been closed down and isolated from the rest of the country by the army for unknown reasons. At the scene, he discovers that it wasn't without a reason — the local shopping mall is the shelter for the few survivors that managed to escape zombies. Frank now has 72 hours to conduct an investigation and piece all the facts together. After this time, a pilot will arrive and will (or won't) take the protagonist out of Willamette.
Mechanics
Dead Rising for PC, PS4 and etc. is an unusual action game with an open world full of the undead that are really fixated on killing us. Frank's task is to explore locations in search of the truth about the source of the catastrophe. It is the primary but not the only goal of the photographer since he meets other inhabitants of the place in his journey, and they need help. The problem is that, every now and then, we bump into various psychopaths that are even more dangerous than zombies. Luckily, the protagonist is a resourceful man, able to use pretty much anything at hand to his advantage. The developers let us use an impressive arsenal of items in combat, starting with a broom and an extinguisher, through a lawnmower and a samurai sword, and ending at firearms. Weapons — not only the improvised ones — wear out quickly, though, so we switch them very often.
We are awarded Prestige Points for killing zombies and psychos as well as rescuing survivors. These are experience points that let us develop our character, making it, for example, faster, tougher, stronger, or having more space in the equipment.
Passage of time is an interesting element that enriches the gameplay in Dead Rising. As mentioned before, Frank has only 72 hours to solve the mystery. In the game, time flows twelve times faster than in reality so one in-game day is equal to two real-world hours. It means that we often have to hurry if we want to save as many people as possible. After that, depending on our actions, we see one of several endings.
Technical aspects
Dead Rising for PC, PS4 and etc. is characterized by the technology that allows to display hundreds of zombies simultaneously. It looks incredibly spectacular but is, first and foremost, a core element of the gameplay — it's putting the undead back to sleep which is the fun part.
Similar games:
PEGI Rating
System requirements
Minimum:
Intel Core 2 Duo 2.4 Ghz
2GB RAM
graphic card Nvidia GeForce 550Ti / AMD Radeon HD 6770 or better
Windows 7/8.1/10
Recommended:
Intel Core i5-2500K / AMD FX-6350
8 GB RAM
graphic card Nvidia GeForce GTX 560 / AMD Radeon HD 7790 or better
Windows 7/8.1/10