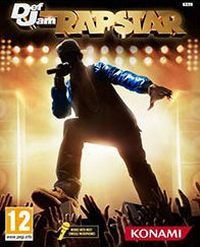 Def Jam Rapstar
Def Jam Rapstar is another title belonging to the popular genre of music games. The production was prepared jointly by 4mm Games and Terminal Reality in cooperation with one of the most famous American record companies - Def Jam.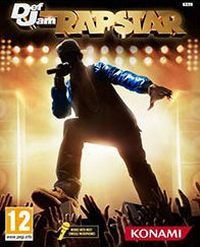 Game mode: single / multiplayer
Multiplayer mode: common screen
It's not just about the music, but the lifestyle… Def Jam Rapstar delivers a true, unique hip-hop experience that allows players to take on the role of a rapstar.
You will feel like a star emcee on stage, and you will see your star power and status be determined by your talent and skills. Def Jam Rapstar is about perfecting your flow so you can rhyme and sing along with the greatest hip-hop tracks. Def Jam Rapstar will create opportunities where it's also about developing all new rhymes, sharing your creativity and expressing yourself to the wider community and the world.
Key Features:
Def Jam Rapstar is the first and true hip-hop music game of its kind
Glamorous and sleek look and feel of game interface that helps to immerse players into the hip-hop lifestyle
Def Jam Rapstar leverages 30 years of hip-hop and provides players a vault of tracks from all eras and music labels
Def Jam Rapstar will feature tracks from the biggest rap stars in hip-hop: US and worldwide
Incorporates pitch recognition and speech/phoneme recognition technology to asses a player's tune, timing and accuracy. Also features improved and optimized speech recognition to accurately determine what the player is saying, even in a noisy room, and provide live feedback of the player's performance
Using the Xbox Live Vision Camera and PlayStation Eye, Def Jam Rapstar puts players in the game and delivers the experience of being a real life rapstar. The player's image is separated from the background at the start of each performance so that after the song, performances can be viewed and edited using various lighting, sound, and green screen effects to simulate a real studio, stage or impromptu performance
A fully integrated online community allows players to upload their rap videos directly from the console to DefJamRapstar.com. Players can share their videos with the world to gain global recognition and even become a real life Def Jam star! The experience is one of self-expression and self-promotion
Free Style modes allow the player to rap and sing their own lyrics over pre-created "scratch" instrumental tracks
Two Players Local; More with Pass The Mic and other modes
Multiplayer Battle and Co-op Modes let players perform together as crews. In battle mode, players alternate rhyming lyrics round robin style, competing for the highest score. In Co-op mode, both players sing and rap together to achieve the highest scores on each level
Similar games:
PEGI Rating
System requirements
Uses:
PlayStation Network