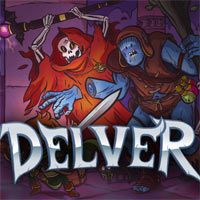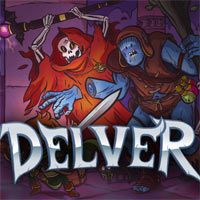 Delver
First person dungeon crawler in the convention of RPG action roguelike game, maintained in old-school aesthetics. The game is about traversing dungeons, killing monsters and developing the character we lead.
RPG | FPP | fantasy | roguelike | indie games | action RPG
Delver, released on AND and PC, is a fantasy action RPG with roguelike elements and old-school, pixel-like aesthetics. One-person Priority Interrupt studio, represented by Chad Cuddigan, is responsible for the production of the game. Among his inspirations he mentions above all the classic RPG Ultima Underworld.
Mechanics
In Delver, the player takes on the role of an adventurer and the gameplay's core is to explore multi-level dungeons, defeat the monsters that inhabit them and develop characters. The player's main goal is to acquire the ball called Yithidian, which is on the last, seventh level of dungeons. After bringing it to the place where we started the game, the game is over. This is not an easy task, however, because the game has a strong roguelike character - the character who has died remains dead and we have to start again. The dungeons visited by the players are new each time, generated completely randomly.
The main element of the game is the fight against monsters - each new level is inhabited by increasingly stronger opponents. To defeat them, the player has to develop their character, as well as gain or buy better items. Among the opponents, we encounter animals (e.g. bats and spiders), goblins, people (e.g. thieves or druids), as well as the undead, including skeletons, zombies or a powerful lich.
Game modes
The creator of the PC version of Delver made sure that fans of the game can develop it themselves - the game has a level editor, and the production also supports modes that add new monsters or weapons.
Game mode: single player
App size:
User score: 8,6 / 10 based on 93 votes.
Age restrictions Delver: Good for all ages.
Delver System requirements
Minimum:
Pentium 4 1.5 GHz
1 GB RAM
200 MB HDD
Windows Vista/7/8