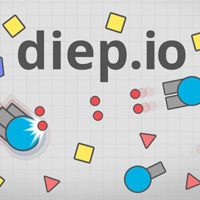 Diep.io
Another free-to-play game developed by the creator of Agar.io – a minimalistic action game developed for mobile devices and Internet browsers. In contrast to its predecessor, in Diep.
Arcade | play for free | 2D | multiplayer | top-down | MMO | shooters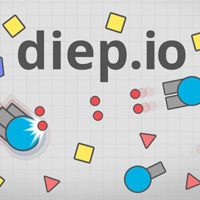 Game mode: massive online multiplayer
Diep.io, for AND, browsers and iOS, is another Agar.io style production by Matheus Valadares from the M28 studio. Unlike the famous original, we don't play as a ball, but something that resembles a tank. We fight with other players for points and the highest possible place in the ranking. The title is available for free.
Mechanics
The gameplay relies heavily on our dexterity and it can be compared to classic twin-stick shooters. Our vehicle can move in all directions, and we control the gun separately from the rest of the machine (e.g. you can drive to the right and shoot to the left). The gameplay focuses on shooting bullets at the colorful figures appearing on the level. We get experience points by destroying them - we can spend the points to improve the tank. We can purchase e.g. health regeneration, increase the speed of movement of our bullets, their strength, etc. All of this is especially useful in fights against other players who are playing on the same map as us.
The game, just like Agar.io, has no primary objective - it's all about getting to the first place in the ranking, although you can just as well go around the map and try to stay alive for as long as possible, avoiding other players.
Technical aspects
In terms of graphics, Diep.io, for AND, browsers and iOS, is a minimalist production. Tanks are presented in the form of dots with rectangles (cannons) attached to them. The map is a piece of paper from a notebook.
Similar games:
Age Rating
age requirements: everyone
System requirements
Android OS
Additional information (AND): Internet connection is required
Apple iOS
Additional information (iOS): Internet connection is required