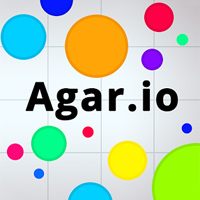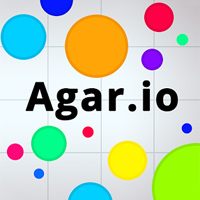 Agar.io
A unique online game developed by M28 studio. We start as a single cell and must devour other cells or granules lying on the map to grow bigger. However, with increased size comes decreased speed, and we lose mass when we are idle.
Action | arcade elements | network | MMO
Agar.io is a free-to-play action game with MMO elements developed by M28.
The game has simple visuals and the action is shown from the top-down perspective. Player's avatar is initially represented by a single cell. One's task is to develop it, making it grow bigger, and the only way to achieve this is to devour other players' cells or by consuming nutritious granulate scattered around the map.
Bigger cells devour the smaller ones upon contact, but to make things more difficult, the price for increased size is the limited speed. This is where the option to divide cells proves very useful – it allows us players to split their cell in half (in total, one may control a maximum of 16 pieces), thanks to which they move significantly faster and are therefore able to catch smaller opponents.
The gameplay is enriched with a few additional rules. A cell has to be at least 10% bigger than its victim to be able to devour it, while after splitting in two, each half has to be 30% larger than its meal. Moreover, with each passing second, cells start to shrink which requires them to remain in constant movement and to search for food. What is more, there are various AI-controlled viruses moving around the map. Coming to contact with them tends to be an unpleasant experience.
Game mode: massive online multiplayer Multiplayer mode: Internet
App size:
User score: 7 / 10 based on 41 votes.
Age restrictions Agar.io: 12+
Agar.io System requirements
Additional information:
Internet connection is required
Additional information:
Internet connection is required