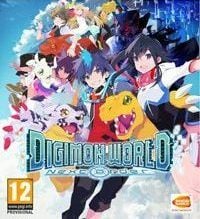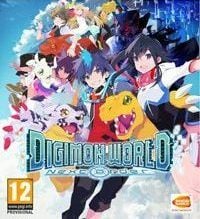 Digimon World: Next Order
A jRPG set in a science-fiction world and created by Bandai Namco Entertainment. The game is another installment in the Digimon series developed since 1997. The player assumes the role of either a male or a female character.
RPG | TPP | science fiction | Digimon | jRPG
Digimon World: Next Order
Release Date
Digimon World: Next Order for PS4 and PSV is a jRPG set in the popular Digimon universe. Digimon as a franchise was born in 1997 in Japan, debuting in the form of electronic toys allowing to take care of virtual animals. Throughout the next several years later, numerous gadgets, comic books, as well as a cinematic adaptation were released, contributing to the franchise's popularity around the world. More than several games bear the name of Digimon, and those belong to a few subseries. Developed by Bandai Namco, Digimon World: Next Order is a sequel to Digimon World Re:Digitize - a game released for PSP and NDS. Both the games are similar in terms of the combat system implemented and other gameplay-related elements. Digimon World: Next Order is also connected with an animated movie Digimon Adventure Tri, which first appeared in Japanese cinemas in November, 2015.
Plot
At the very beginning, the player chooses either a female (Shiki) or a male (Takuto) character. They are both in the final year of high school and several years earlier they were huge fans of digimon. As a result of a certain event, they are taken to the virtual homeland of the creatures – the Digital World. Landing here, the characters re-discover the forgotten passion of their childhood, meeting new friends and taking part in the adventure of their lives.
Mechanics
Digimon World: Next Order for PS4 and PSV is played from a third-person view. The player traverses a fully three-dimensional game world and the protagonist is accompanied by two digimon – the player gives orders to them in real time while in combat. The player explores subsequent locations, solves simple puzzles, as well as talks to and helps different NPCs.
Technical aspects
Digimon World: Next Order for PS4 and PSV utilizes an in-house, three-dimensional engine, which is capable of generating colorful, eye-pleasing visuals. Both the character and digimon models are filled with details. Their animations on the other hand, look natural and fluent.
Last updated on 22 February 2023
Game mode: single player
PEGI rating Digimon World: Next Order
Digimon World: Next Order System requirements
Minimum:
Intel Core i3-2100 3.1 GHz / AMD FX-4300 3.8 GHz
4 GB RAM
graphic card 1 GB GeForce GTX 560 / Radeon HD 6870 or better
7 GB HDD
Windows 10 64-bit
Recommended:
Intel Core i5-2400 3.1 GHz / AMD FX-6350 3.9 GHz
4 GB RAM
graphic card 1 GB GeForce GTX 650 Ti / Radeon HD 7850 or better
7 GB HDD
Windows 10 64-bit