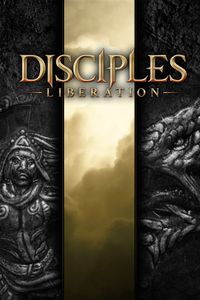 Disciples: Liberation
The fourth part of the series of RPG and turn-based strategy games launched in 1999. In Disciples: Liberation we find ourselves in the land of Nevendaar, where we complete tasks, expand the city and take part in turn-based battles with the enemy forces.
Strategy | fantasy | turn-based | RPG elements | Find Your Next Game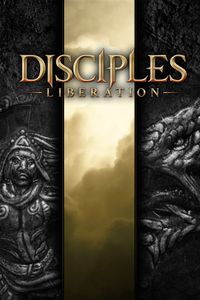 Game mode: single / multiplayer
Multiplayer mode: Internet, players: 1-2
Disciples: Liberation is the fourth installment of the cult series of RPG and turn-based strategy games, launched in 1999. The game was developed by Frima Studio team (authors of such games as Carcassonne: Tiles & Tactics and Chariot) and published by Kalypso Media.
Plot
Disciples: Liberation takes us on a journey to the dark, fantastic land of Nevendaar. During the game we take on the role of a character, whose task is to liberate it. To do this, the hero (or heroine) must discover its dark secrets, form alliances with factions and make decisions that will shape both his further fate and the future of the entire land. The story told in the game can end in five ways, and which ending we see is determined by our actions and choices.
Mechanics
Disciples: Liberation shows the action from a top-down view. Exploring the vast land, we perform various tasks; among more than 270 missions you will find both those that push the story forward and side quests. As we progress, we establish more or less friendly relations with the inhabitants of Nevendaar and various factions such as the empire of humans ruled by religious extremists or the undead led by a mad queen. In addition, an important role here plays the development of the city, which is both our base and safe refuge. For this we need resources, which we gain in exchange for completing tasks or we receive from forces allied with us.
The character we take on can represent one of four different classes. Although it deserves to be called powerful, and in addition with time we develop its abilities, it would not be able to liberate the land alone. This means that we have to build the most impressive army possible, to which we can recruit more than fifty types of units, fighting with cold and ranged weapons or combat magic. Battles with enemies take place in turn-based mode, and during them we have to show a tactical sense and skilfully use the strengths of our troops. Apart from regular enemy soldiers, much more powerful bosses stand in our way, and defeating them requires developing an effective, unique strategy.
Game length
According to the developers, the completion of Disciples: Liberation is a task of over 80 hours.
Game modes
The core of Disciples: Liberation is an extensive story campaign. In addition, the game features a PvP mode, in which we can try our hand at multiplayer battles with another player.
Technical aspects
Disciples: Liberation features 3D graphics maintained in the dark style specific to the series.