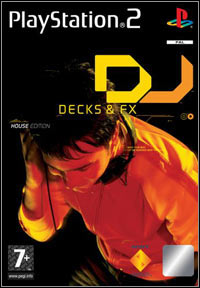 DJ: Decks & FX
PS2
An unusual game, in which we play the role of a professional DJ. The player has a huge, interactive console in front of him, which he has to use.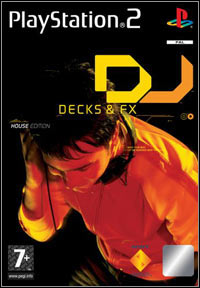 game language: English
game release date for PS2:
03September2004
Having a go at mixing dance music is one of those activities that everyone would like to try, but only a select few actually do. The sheer financial outlay is a massive deterrent - after all, once you've got the decks, speakers, and mixing equipment, you still need a big wodge of vinyl to put it all to good use.
Never mind - thanks to DJ - Decks & FX, you can get mixing using only your PlayStation 2! Simulating a fully-featured set of decks and providing a box of somewhat large tunes, the game lets you get into the art of mixing without making you file for bankruptcy.
# Mix a thumping set with a fully featured set of decks
# Over 50 cheese-free dance classics
# Use a USB headset to replicate the authentic DJ experience
# Introduce loops and samples into the mix
Similar games:
PEGI Rating
System requirements