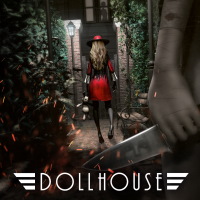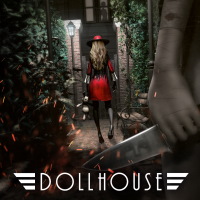 Dollhouse
First person survival horror inspired by noir films. During the game, we follow the fate of Maria, a detective trying to regain lost memories. However, her footsteps are followed by an unspeakable horror, from which the heroine can only flee.
Adventure | FPP | noir | survival horror | horror | indie games | action adventure
Dollhouse is a psychological thriller inspired by noir cinema. The project was developed by Creazn Studios, and SOEDESCO Publishing is responsible for its release.
Plot
The main character of Dollhouse is a detective named Marie, who tries to discover the secrets of her own past, associated with the death of her daughter. However, she quickly learns that she has lost her memories for a good reason as a deadly executioner begins to follow in her footsteps.
Mechanics
Dollhouse is based on classic survival patterns of horrors. The action is observed from FPP. In the course of the game, we travel through successive locations, trying to collect memories scattered around the map, interfered by a mysterious being. The heroine has no chance of surviving in a direct confrontation with the terror that chases her, so the priority is to avoid any encounters. The devs have put at our disposal more than 40 skills, which will be unlocked as the game progresses. Some of them can be combined to create different effects, making it easier to escape the danger. The Focus function is also helpful. It enables us to look through the eyes of the chasing creature, like sightjacking from the Forbidden Siren series.
The title puts a lot of emphasis on the player's choices that shape both the gameplay and the story. We piece it together from fragments of memories collected by the heroine, putting them into different combinations like scenes in a movie editor. In addition, the characters we meet on the way can be friendly or hostile towards the heroine, depending on our decisions.
Game modes
In addition to the single player campaign, Dollhouse offers a multiplayer mode based on competition. Participants are supposed to collect memories scattered on the map and eliminate a specific character randomly selected by the game. Each player has one enemy and one goal, and not following the scenario can have unpleasant consequences. Before starting the game, we must choose one of the fourteen characters with different active and passive abilities, enabling the character to, among other things, move back to a previous location and see the footprints of all the other players. The alternative is a cooperation mode for up to four people with a separate story campaign.
All game modes use a system of procedurally generated levels, randomly selecting each element of the location. As a result, gameplay is not the same, be it in single player campaign or in online mode.
Technical aspects
The creators of Dollhouse were inspired by noir films from the 1950s, which can be seen in the visuals. The game is dominated by gloomy, dark locations, effectively building the disturbing atmosphere.
Last updated on 27 March 2019
Game mode: single / multiplayer Multiplayer mode: Internet
Media type: 3+ GB
PEGI rating Dollhouse
Dollhouse System requirements
Minimum:
Intel Pentium Dual-Core E2180 2.0 GHz / AMD Athlon 64 X2 3800+ 2.0 GHz
2 GB RAM
graphic card 512 MB GeForce 8400 GT / Radeon HD 2400 or better
5 GB HDD
Windows XP(SP3)/Vista(SP2)/7(SP1)/8
Recommended:
Intel Core 2 Duo E4400 2.0 GHz / AMD Athlon 64 X2 4400+ 2.3 GHz
4 GB RAM
graphic card 512 MB GeForce 9800 GT / Radeon HD 4870 or better
5 GB HDD
Windows XP(SP3)/Vista(SP2)/7(SP1)/8