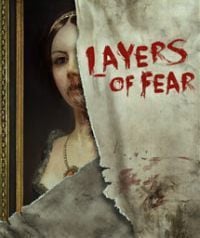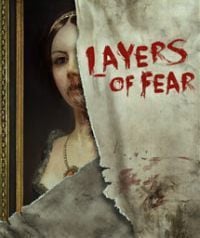 Layers of Fear
A first person psychological horror adventure game inspired of 19th-century paintings and architecture. It was created by Polish developer Bloober Team, known for such titles as BRAWL, A-Men and Music Master: Chopin.
Adventure | FPP | horror | Polish | indie games | 19th century
Layers of Fear is a first person horror game created by Polish developer Bloober Team (known for games like A-Men 2 and BRAWL) with the view of Windows PC. The game creates a dark, psychedelic experience combining themes of madness and classical paining. The creators mixed up elements characteristic to classic horror movies, as well as solutions used in Amnesia series and games like Antichamber, Dear Esther, or Gone Home.
In the game you take on the role of a 19th-century painter striving to finish his masterpiece. In order to reach that goal you have to explore his manor in search of needed items. However, the protagonist struggles with mental problems, turning exploration into chaotic travel through the artist's troubled mind, during which you learn of his past and the history of his family. The story is non-linear, and you unfold it by witnessing strange occurrences, reading notes scattered across the house, or listening to the hero's memoirs.
You explore the game's world and interact with various objects in first person perspective. This pattern resembles what was used in Amnesia: The Dark Descent, where seemingly simple tasks (e.g. open the door with a key) turn out to be long and terrifying journeys. Bloober Team further enriched gameplay with logic puzzles and short action sequences.
In the game you can use various objects (grand piano, chains, levers, buttons), open cabinets, drawers, or doors, and read notes left here and there. You cannot use a weapon or any other self-defense tools, and the game features no HUD bars (like a sanity bar), although confronting visions haunting the hero may lead to his "death". Occasionally, sudden bogeys come out from nowhere, raising the tension. Gamplay tempo is also increased by dynamic environment, whose appearance, state, and set-up constantly change in ways that contradict logic, often making it necessary to change your direction.
Layers of Fear is built on Unity 3D engine, whose potential was used to create richly detailed locations. In order o make the game even darker, the developers created a network of claustrophobic rooms and narrow hallways, and properly used scarce lighting and specific color saturation. The protagonist's house – a vast Victorian-style manor – is filled with disturbing paintings, most of which were created specially for the game. The game engine proves its worth especially when rooms are shifting their shape or laws of physics are diverted. Such occurrences are often accompanied by impressive particular effects and evocative visual filters.
The proper atmosphere is further enhanced by soundtrack made up of many classical pieces, as well as characteristic piano tunes and 19-century popular music.
Game mode: single player
User score: 8,3 / 10 based on 1266 votes.
Pre-release expectations: 9.4 / 10 based on 219 votes.
PEGI rating Layers of Fear
Layers of Fear System requirements
Minimum:
Intel Core 2 Quad Q8400 2.66 GHz
4 GB RAM
graphic card 1 GB GeForce GTX 550 Ti or better
3 GB HDD
Windows 7
Recommended:
Intel Core i5 3470 3.2 GHz
4 GB RAM
graphic card 3 GB GeForce 660 Ti or better
3 GB HDD
Windows 7