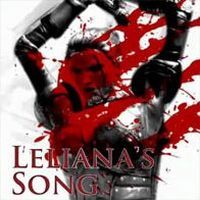 Dragon Age: Origins - Leliana's Song
An expansion pack for Dragon Age: Origins - a bestselling RPG developed by BioWare and released in 2009. The DLC focuses on the titular Leliana.
This is Dragon Age: Origins expansion pack.
RPG | TPP | fantasy | classic RPG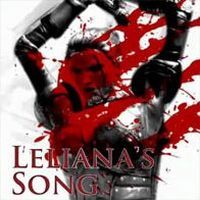 Dragon Age: Origins – Leliana's Song is another DLC for the role-playing game created by a Canadian studio, BioWare. Its creators developed many other well-known titles (Baldur's Gate, Mass Effect), and lots of add-ons for Dragon Age (Awakening, Darkspawn Chronicles, Return to Ostagar).
The next adventure in the world of Thedas focuses on Leliana, a character known form Origins. The heroine embarks on a risky mission with her mentor, Marjolaine, and quickly gets into trouble. The player must help the woman find her feet in a complex political conspiracy that threatens her life. All of this allows you to explore the dark past of Leliana, and better understand her later motives.
Leliana previously received a significant role in the storyline, and taught the player's character the bard specialization. The quest concerning her past was focused on her mentor mentioned above. Leliana's Song develops the story and presents it in detail. Completing this new adventure offers a few interesting prizes that can be then transferred to the base game and the Awakening expansion.
It is worth noting that that this DLC contains fully voiced-over cutscenes and new music tracks. Visually, the expansion does not deviate from the original, presenting a similar level of graphics, and operates the same somewhat bleak style.
PEGI Rating
System requirements
PC / Windows
Recommended: Core 2 Quad 2.4 GHz, 2 GB RAM, graphic card 512 MB (GeForce 8800 or better), 20 GB HDD, Windows XP SP3/Vista SP1
Microsoft Xbox 360
Uses: Xbox Live
Sony PlayStation 3
Uses: PlayStation Network