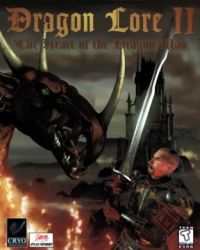 Dragon Lore II: The Heart of the Dragon Man
PC
Continuation of an epic fantasy adventure with RPG elements. We play the role of Werner von Wallenrod, known from the first part of the protagonist, who has to prove the rightness of his nomination as Dragon Knight.
Adventure | FPP | fantasy | point-and-click | RPG elements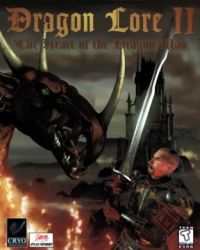 game language: English
game release date for PC:
31December1996
Continuation of the Dragon Lore series created by Cryo Interactive studio, which combines a classic adventure game with RPG production. In the game we follow the fate of Werner von Wallenrod, known from the first part, who after his father's death is to be honoured with the honour of being accepted into the ranks of Dragon Knights.
However, your appointment as a member of an elite brotherhood for unknown reasons is not everything at hand. The mysterious Lord Mardhyrd Cariachand, who aspires to this group, interrupts the ceremony of Werner's fitting as the Dragon Knight, reminding him not to meet all the required conditions. One of them is to harness the dragon and subject it to one's will. Meanwhile, the powerful and old dragon Maraach, an ally of the Wallenrod family for centuries, disappears without a trace. Our hero's task is therefore to find the beast, which will prevent the evil intrigue of Cariakhanda and regain honour.
The mechanics of the second part of the game has not changed significantly compared to the original. We are still dealing with a combination of adventure and role-playing game, shown from a first-person perspective. From time to time, the free exploration of subsequent locations is interrupted by sequences of fights with the Dragon Knights who question Werner's belonging to the Dragon Knights Brotherhood. However, the authors put a lot of emphasis on the plot and dialogue issues, which are much more important for the development of the action than in the original. RPG elements have also been significantly enriched - Wallenrod is described by several coefficients, and the hero's features are developed as the game progresses.
In the visual layer of the game, the authors have slightly improved graphics - prerendered locations and three-dimensional character models are clearly better than in the original. Digitalised dialogues, recorded with the participation of actors, come from the speakers. Enriching the feature layer and improving the binding resulted in an increase in game capacity, which now takes up 3 CDs, forcing the players to switch disks multiple times while playing.
Please let us know if you have any comments or suggestions regarding this description.
Age Rating
age requirements: 16+
System requirements
PC / Windows
Recommended: 486/DX2 66 MHz, 8 MB RAM, 45 MB HDD, DOS/Windows 95