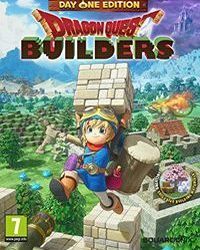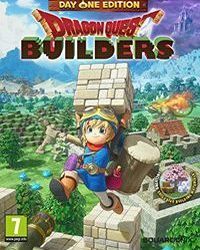 Dragon Quest Builders
A spin-off game from the popular Dragon Quest series, developed by a subsidiary studio of the Square Enix company as fantasy jRPG with sandbox features. It takes place in the land of Alefgard, which has been the arena of a great conflict between humans and monsters.
RPG | TPP | fantasy | sandbox | crafting | jRPG | city builder
Dragon Quest Builders is a jRPG game for PS4, SWITCH and etc. with additional sandbox features. It is a work of subsidiary studio of Square Enix company and spin-off to popular Dragon Quest series.
Plot
The story of Dragon Quest Builders is set in a fantasy world filled with magic named Alefgard, which long ago witnessed the war between human civilization and empire of monsters ruled by villainous Dragonlord. With the help of a legendary hero, humans were able to even the odds, but all changes when he falls into a trap set by forces of darkness and vanishes with no trace. Without his help, humans are quickly defeated and Dragonlord takes over the entire land. The game starts after a young human appears, bestowed with astounding powers of creation (that's us). Our task is to rebuild human civilization and defeat army of monsters once and for all.
Gameplay
At the beginning, we are met with almost empty land. Our main objective is gathering resources and using hero's powers to create e.g. items, castles and even entire towns. This helps us to recreate the kingdom step by step, though our progress at reviving civilization will not go unnoticed, meaning the better we do, the more often monsters will appear within our territory. Thus, we have to battle against them within the highly arcade battle system.
Technical aspects
Dragon Quest Builders for PS4, SWITCH and etc. offers a fully three-dimensional graphics, with the world being made of square blocks. It is worth noting that characters' look has been designed by famous Japanese comic artists Akira Toriyama, the creator of Dragon Ball series.
Game mode: single / multiplayer Multiplayer mode: Internet
App size:
PEGI rating Dragon Quest Builders