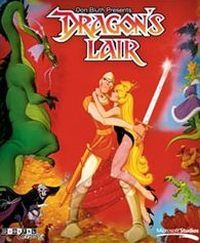 Dragon's Lair
Re-edition of the classic arcade game, which appeared in game rooms in 1983. Playing the role of knight Dirk, we set out to rescue the princess kidnapped by the dragon.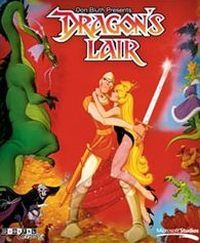 Dragon's Lair, one of the most beloved arcade games of all time can now be enjoyed from the comfort of your couch. This fully arcade edition includes all of the original scenes you've come to enjoy, and even full Kinect support so you can really show how well you wield Dirk's sword. Included with this ultimate edition are bonus Avatar items, Gamerpics, and even a full feature allowing you to sit back and enjoy watching Don Bluth's stunning animation being developed.
In Dragon's Lair, players assume the role of heroic Dirk the Daring, a valiant knight on a quest to rescue the fair princess from the clutches of an evil dragon! Find your way through the dark wizard's castle, who has enchanted it with treacherous monsters and obstacles.
Lead on adventurer. Your quest awaits!
Other exciting Dragon's Lair features for this XBOX release include:
720p HD Remastered Video
Online Leaderboards
Exclusive Avatar Items
Gamerpics
Achievements
Controller and Kinect Supported
Kinect Photo Share
Age Rating
age requirements: everyone
System requirements
Nintendo DS
Uses: DSiWare
Microsoft Xbox 360
Uses: Kinect
Sony PlayStation 3
Uses: PlayStation Network