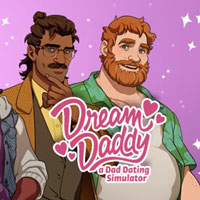 Dream Daddy: A Dad Dating Simulator
Dream Daddy: Dadrector's Cut
A hilarious dating simulator, which is the debut project of Game Grumps - a studio founded by YouTubers from a popular channel devoted to video gaming.
Simulation | 2D | visual novel | indie games | Romance | dating Simulator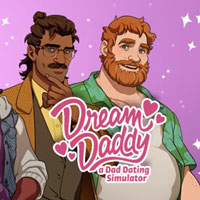 Dream Daddy: A Dad Dating Simulator for PC is the debut project of an independent team Game Grumps – a studio founded by a crew that develops a popular YouTube channel devoted to video gaming. The game is classified as a dating simulator.
Plot
Dream Daddy: A Dad Dating Simulator tells a story of a lonely father who moves to a sleepy town of Maple Bay, along with his daughter. Soon after moving in, it turns out that all the males in the neighbourhood have lived similar lives. The protagonist decides to arrange a date with one of them, and this is when the player enters the stage – what will happen next in the story depends entirely on them. In the course of the adventure, the titular dad unfolds his romantic journey, but he also takes care of his daughter Amanda.
Mechanics
Before the adventure begins, the player creates their avatar. The in-game character creation system delivers the player with plenty of capabilities; one can play as an older man with a big stomach, or a sporty guy with a fashionable haircut.
The experience focuses on trying to inspire romantic feelings towards the protagonist in one of seven males differing in their appearances, personalities and lifestyles. Among them, the player will find mainly a teacher, a representative of the goth subculture, or a man with a darker personality. The player talks to them in order to gain their sympathy, completes different quests, and participates in diverse mini-games. However, spending time with the daughter, helping her to solve issues or taking her for shopping or to a restaurant is also important.
Choices made by the player determine the course of events unfolding on the screen, therefore affecting what will be the end of the protagonist's romantic affair, and how is it going to influence the relationship with Amanda.
Technical aspects
Dream Daddy: A Dad Dating Simulator for PC resembles visual novels in the form the experience was brought for the players. This affects both the gameplay formula and the visuals – the game uses a cartoonish graphic style and while talking to neutral characters, the player observes modestly animated sprites depicting the characters. It is worth noticing, that particular characters were voiced-over by the teammembers from Game Grumps themselves, as well as their friends.
Age Rating
age requirements: 16+
System requirements
Minimum:
Dual Core 2.2 GHz
4 GB RAM
graphic card Intel HD or better
4 GB HDD
Windows 7 64-bit