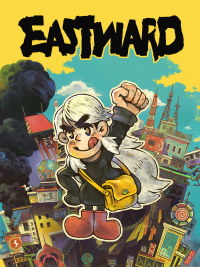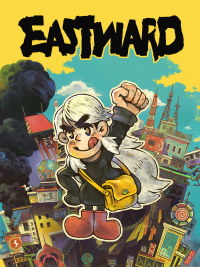 Eastward
A top-down 2D action adventure game reminiscent of the old versions of The Legend of Zelda series. As we play, we follow the fate of two characters - an older miner and a young girl who are trying to survive in a dangerous world.
Adventure | RPG elements | 2D | top-down | indie games | action adventure
Eastward is a game developed by the small team of Pixpil from Shanghai and published by Chucklefish (the devs of Starbound, among others). The project, which is a combination of an adventure game with RPG elements, originated in 2015, with only three people taking part in the beginning.
Story
The action of Eastward takes place in the near future, in which the world is slowly falling into disrepair due to its record low population. The players take on the role of miner John. One day during his work he digs into a secret facility, where he meets an equally mysterious girl, Sam. Our protege must help her on her journey through the dangerous, deteriorating cities.
Mechanics
The game takes advantage of formulas of various genres, especially adventure games and jRPGs, and is based mainly on exploring new locations and talking to encountered characters. In addition, the pair of heroes sometimes has to deal with enemies in real-time combat, using items such as a frying pan. In addition, the developers have taken care of simple puzzles and spectacular sequences, during which, for example, we run away from a monster chasing us.
Technical aspects
Stylistically, Eastward was inspired by Japanese animations from the 1990s. The game's original engine generates two-dimensional visuals created in the pixel art technique, which is complemented by three-dimensional lighting. It is also worth mentioning that Joel Corelitz, a composer known for games such as Hohokum, The Unfinished Swan and The Tomorrow Children took part in the work on the soundtrack.
Game mode: single player
Expectations: / 10 based on 3 votes.
Age restrictions Eastward: 12+
Eastward System requirements
Minimum:
Intel Core i5
4 GB RAM
graphic card 1 GB GeForce GTS 450 or better
2 GB HDD
Windows 7/8/10 64-bit
Recommended:
Intel Core i5
4 GB RAM
graphic card 2 GB GeForce GTX 750 Ti or better
2 GB HDD
Windows 7/8/10 64-bit