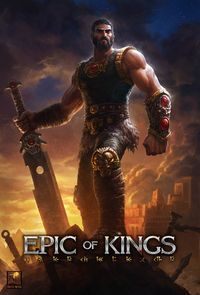 Epic of Kings
An action game set in fantasy world, developed for mobile devices by Dead Mage studio. The story of Epic of Kings takes place in Khunirath, a land that years ago witnessed a great war of gods.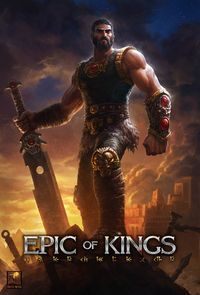 Epic of Kings is a brutal action game set in a fantasy world. The game was developed by Dead Mage, the authors of the popular Shadow Blade platformer.
Plot
The action of Epic of Kings takes place in the dark fantasy land known as Khunirath. Years ago, these lands witnessed a war of deities. Heroes and generals of that time transformed themselves into mercenaries who travel through kingdoms in search of opportunities to earn money and test their skills. We play the role of one of such warriors. He becomes entangled in a seemingly small conflict, which quickly turns out to be something much more serious.
Mechanics
The game boils down mainly to one-on-one brutal fights. During the fights, we don't have direct control over the movements of the characters. Instead, we use gestures to perform attacks, activate special skills and evade. The authors have developed an extensive equipment system, which allows us to use dozens of different types of weapons. An additional attraction are Quick Time Event sequences, in the form of spectacular cut-scenes requiring user interaction at specific moments.
Technical aspects
Epic of Kings offers attractive 3D graphics, powered by Unreal Engine 3.
Similar games:
Age Rating
age requirements: 12+