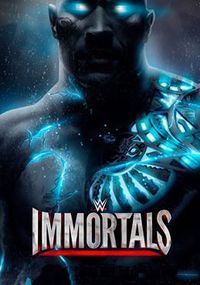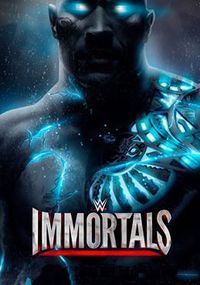 WWE Immortals
A free-to-play fighting game for mobile devices. The game was developed by NetherRealm which is known for Injustice: Gods Among Us and the latest Mortal Kombat games.
WWE Immortals, available on AND and iOS, is a free-to-play fighting game with microtransactions. The game was developed by NetherRealm studio, the authors of the newest Mortal Kombat games as well as Injustice: Gods Among Us.
Plot
The idea of the game is to be able to play as our favorite wrestlers. However, the developers decided that their realistic portrayals are not enough. Because of that they decided to set the game in a dark fantasy world, inhabited by powerful gods that represent the most famous wrestlers. We can choose from, e.g. Triple H, John Cena, Brock Lesnar, The Rock or Hulk Hogan and each of the characters is made in such a way that it reflects their personalities known from TV. For example, The Rock is a giant stone golem, Roman Reigns is a roman gladiator and Triple H is a king. All characters have their variants, which is reflected in their attacks and special powers. The plot is rather crazy but it has its charm.
Mechanics
When it comes to gameplay, this is a simplified fighting game in which we have a limited control over our character. We don't control their moves on a stage and in order to attack, block and dodge we must use certain gestures. When our special ability bar is full we can use a secret technique that deals a lot more damage. Collecting cards that depict characters is an important part of the game – we start with only a few of them and we have to slowly increase our roster. It should also be mentioned that we can buy new gear for our warriors and increase their skills.
Game modes 
WWE Immortals, available on AND and iOS, offers a singleplayer mode in which we face AI controlled enemies but, thanks to online multiplayer mode, we can also fight with other players.
Game mode: single / multiplayer Multiplayer mode: Internet
App size:
Age restrictions WWE Immortals: 12+