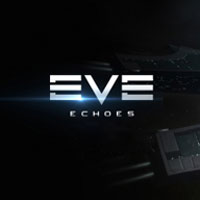 Game mode: massive online multiplayer
Multiplayer mode: Internet
EVE: Echoes is a mobile MMO game that allows us to explore a vast galaxy, full of threats and powerful corporations. The production tries to transfer to mobile devices the solutions and experience known from the popular MMO EVE Online - its action also takes place in the same universe, called New Eden. The title is created by NetEase Games studio, supported by the authors of EVE - CCP Games.
Mechanics
EVE gameplay: Echoes resembles well-known space simulators like Elite: Dangerous. As we control a spacecraft, we explore the galaxy and undertake various tasks. Gradually we gain money, thanks to which we are able to improve our equipment or purchase a completely new vehicle. We also improve the skills of our avatar.
Unlike most other space simulators, the EVE: Echoes However, the interaction with other players plays an important role. We have the opportunity to compete with them for territories, or to cooperate - merging into corporations and coalitions, thanks to which we get the chance to impose our will on the rest of the galaxy.
Game modes
In EVE: Echoes can only be played with others in a networked multiplayer mode.
Technical issues
EVE: Echoes boasts an interestingly designed graphic design. The game is based on the original NeoX engine, which allows you to display realistic, breathtaking stellar landscapes.
Please let us know if you have any comments or suggestions regarding this description.