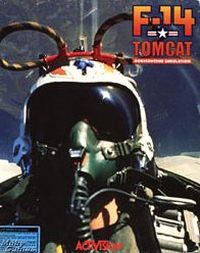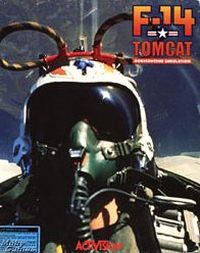 F-14 Tomcat
The F-14 Tomcat is a Dynamix simulator of one of the most popular fighters in the United States air force.
F-14 Tomcat, developed by Dynamix, is a simulator of one of the most popular fighters in the United States air force. We play as a pilot of "killer of MIGs" and together with a computer-controlled assistant we take part in a series of aerial fights over territories known from various conflicts.
Mechanics
The simulation in F-14 Tomcat is not very complicated, so the game is closer to the arcade games than to the classic representatives of the genre. The aircraft is very simple to operate and requires the use of a small number of keys. The best example of this is the take-off procedure from an air carrier, which is limited to increasing the thrust and raising the nose at the end of the lane. In the air, the aircraft does not require special care, is very steerable and responds quickly to commands. For fans of faithful simulations, it is definitely not enough, but ordinary people who would like to just fly and not worry about the control of the onboard equipment will be delighted.
Game modes
You can choose between training missions (both in the aircraft carrier and in the elite "Top Gun" unit) and a full career mode, in which the player performs tasks in a specific order (starting from the mandatory training). Scenarios are divided according to difficulty level, reflecting the skills of enemy pilots and the territory over which the flight will take place (Iraq, Israel, Libya, Korea, Central America).
Technical aspects
The game has acceptable, at least for its time, visuals that use a VGA card and a full palette of 256 colors. The environment is made using vector graphics, but we can find here a large number of details in the form of hills and cities, as well as - which in 1990 could be counted among the most unique - shaded ground. Separate attention should be paid to the models of planes taking part in the skirmish. In the game, there are also external cameras from which we can see our and enemy fighter and e.g. aircraft carrier.
Game mode: single player
User score: 7,3 / 10 based on 109 votes.
Age restrictions F-14 Tomcat: Good for all ages.
F-14 Tomcat System requirements
Uses:
link-cable
additionally (GBA): link-cable