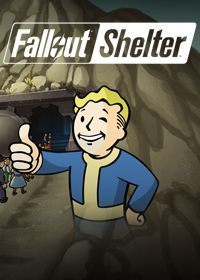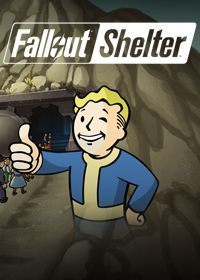 Fallout Shelter
A mobile spin-off to the post-apocalyptic Fallout franchise, accompanying the fourth major installment. In contrast to the main-stream Fallout games this one is a simulation strategy, in which you take on a role of a vault overseer and have to look after its inhabitants.
Strategy | Economic | play for free | Post Apocalypse | 2D |
Fallout Shelter
Release Date
Fallout Shelter is a free strategy and economic game created by Bethesda, known from The Elder Scrolls series or newer installments of the post-apocalyptic RPG series Fallout.
Plot
The game tells the story of the life of the inhabitants of one of the vaults, which we have to manage, taking care of the basic needs of its inhabitants, expanding it with more rooms and more. The title was originally published on mobile platforms running iOS and Android operating systems. Only after a year the developers decided to release a PC port.
This edition at the start included all the updates released for mobile versions, including update 1.6, which added a modified combat system and special missions
.
Mechanics
Gameplay in Fallout Shelter is based primarily on expanding the shelter with more rooms. Thanks to them, new members of the community have a place to live and satisfy their needs. On a par with the living space, we must also take care of their morale - if we send them to work in a place where they can fulfill themselves, they will be much happier. We can increase the population in two ways: when we put a man and a woman in one room, they will be able to try for a child. Occasionally, characters from outside will knock on to the vault doors, whom we can accept, but in-house preservation of the species is a much more reliable option.
During the game in Fallout Shelter we have to take care of the resources that we gain not only during work in individual rooms, but also during outdoor expeditions. As the world of Fallout is full of dangers, daredevils need to be equipped with weapons and protective clothing. Over time, characters gain experience, thanks to which they have better statistics, which in turn translates into their effectiveness. Sometimes we also fight inside the shelter - while defending against invasions of bandits or the attack of mutant creatures that got inside.
Technical aspects
The game is powered by the Unity technology, which has proved its worth in a number of games for mobile devices, computers and consoles. Famous projects based on this engine include Angry Birds 2, Pillars of Eternity or Wasteland 2.
Other
Fallout Shelter is based on a free-to-play business model, but it does not use an intrusive microtransaction system. There are no paid items in the game, thanks to which we can speed up processes taking place during the game. The only form of microtransactions is an option to buy special boxes in which we can find e.g. iconic characters from the Fallout universe or caps, acting as currency.
Last updated on 14 July 2016
Game mode: single player
User score: 6 / 10 based on 1157 votes.
Pre-release expectations: 8.1 / 10 based on 91 votes.
PEGI rating Fallout Shelter
Fallout Shelter System requirements
Minimum:
Intel Core 2 Quad 2.83 GHz
2 GB RAM
graphic card 1 GB GeForce GTS 250/Radeon HD 6970 or better
2 GB HDD
Windows 7 64-bit