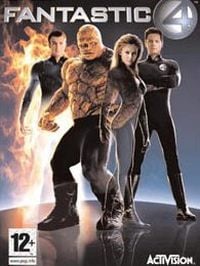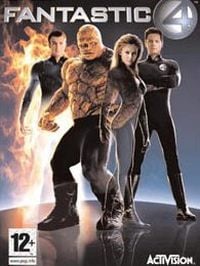 Fantastic 4
Fantasic Four is an action/adventure game, which refers to both the 2005 film under the same title and the comic book series, which has been hosted in the American market for almost fifty years.
RPG | TPP | comics | superheroes | videos | Marvel Comics | action RPG
The Movie Event of 2005 is About to Become the Most Fantastic Game of the Year.
Relive the movie experience with character likenesses, locations and villains from the upcoming summer blockbuster.
Go beyond the movie with a completely original storyline that follows the movie story arch (penned by Hollywood writer Zak Penn).
Play as each unique member of the Fantastic Four as you assume their persona and master their individual talents to solve puzzles, overcome obstacles and combat enemies
Mr. Fantastic (Intelligence): Use your ability to stretch in order to attack from a distance, squeeze into tight spaces and reach places no one else can. Use Mr. Fantastic's brainpower to heal characters, hack computers, over-ride security systems and take control of enemy's weapons to use against them.
The Invisible Girl (Stealth): Turn invisible and perform stealth moves with ninja-like speed or immobilize enemies through telekinetic powers.
The Human Torch (Fire): Create walls of fire and supernova fireballs as you hover or shoot fire from your fingertips and bend flames at your will as you ward off enemies.
The Thing (Strength): Use brute force to pick up objects or tear them apart, break through walls and obstacles and obliterate enemies.
Control the Fantastic Four together as a team with dynamic switching, team-based combat and two-player co-op mode.
Wreak havoc on enemies in destructible environments that get thrashed in battle
Game mode: single / multiplayer Multiplayer mode: Internet Player counter: 1 - 2
Media type: 1 DVD / 4 CD
User score: 8,1 / 10 based on 634 votes.
PEGI rating Fantastic 4
Fantastic 4 System requirements
Recommended:
Pentium III 800 MHz
256MB RAM
graphic card 32MB
3.5 GB HDD