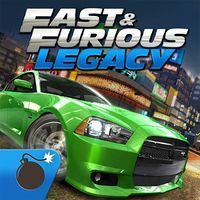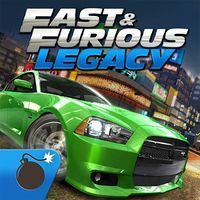 Fast & Furious: Legacy
A mobile racing game based on the cult-classic film series. Fast & Furious: Legacy offers a number of features, including a story mode that sees us face the biggest villains of the series, including Drift King, Braga, or Carter Verone.
Racing | vehicles | play for free | videos
Fast & Furious: Legacy for AND and iOS is a mobile racing game that attempts to recreate the world of The Fast and the Furious, the cult-classic action/racing film series and the sixth highest grossing franchise of all time. The mobile incarnation employs a free-to-play model with microtransactions and was developed by Kabam studios.
Plot
The authors have decided to create a title that includes the content from up to the penultimate part of the series. As a result, we are left with a story mode that enables us to be a part the team consisting of characters such as Letty Ortiz, Roman Pearce, or Tej Parker, all the while facing all of the major villains of the series, including DK, Braga, or Carter Verone.
Mechanics
As can be expected, the game sees us take part in illegal street racing. The driving model is arcade and fun-oriented, while the races take place in cities such as Tokio, Los Angeles, Rio de Janeiro, or Miami. In all, we have over fifty different cars at our disposal, and they can be further modified or upgraded. We begin the career with the entry-level vehicles, with more powerful stock unlocked in the course of the campaign.
Game Modes
Fast & Furious: Legacy for AND and iOS offers a number of available gameplay modes. Aside from traditional racing, we can take part in drifting competitions, drag races, hot pursuits, or hunts, during which we are tasked with eliminating designated opponents. The authors have also introduced a multiplayer mode that allows us to take part in online racing against other users, as well as establish crews (guilds) and engage in crew on crew battles and competitions.
Game mode: single / multiplayer Multiplayer mode: Internet
App size:
Age restrictions Fast & Furious: Legacy: 12+