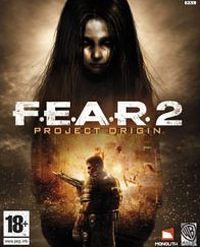 F.E.A.R. 2: Project Origin
FEAR 2: Project Origin
A direct sequel to F.E.A.R.: First Encounter Assault Recon – the warmly received combination of first-person shooter and survival horror, developed by Monolith Productions.
Action | FPP | FPS | horror | multiplayer | co-op | shooters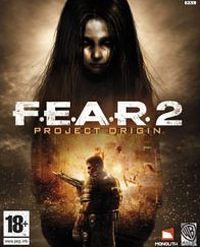 Game mode: single / multiplayer
Multiplayer mode: local network / Internet
F.E.A.R. 2: Project Origin is a first-person perspective action game designed by American development studio Monolith Productions and released on PC, PS3 and X360. This title is a full-fledged sequel to the 2005's shooter F.E.A.R.: First Encounter Assault Recon.
Plot
The plot in F.E.A.R. 2: Project Origin for PC, PS3 and X360 starts in the Auburn district, half an hour before the end of the story of the previous game. This time you play not as the Point Man, but as Michael Becket, a member of the anti-terrorist squad called Delta. His main objective is to arrest Genevieve Aristide, the head of Armacham Technology Corporation, engaged in destroying evidence of her involvement in illegal bioengineering research. As you play, however, the explosion that we witnessed in F.E.A.R.: Firs Encounter Assault Recon disturbs your mission, after which the protagonist wakes up in a hospital. This is far from salvation, though, and it soon turns out that his main goal becomes survival.
The atmosphere in F.E.A.R. 2: Project Origin is heavily inspired by the Japanese school of horror movies, which often feature a little creepy girl with paranormal abilities. In F.E.A.R. 2: Project Origin this role is played by Alma Wade, known from the first F.E.A.R. Her abilities are now greater than in the previous game – she can not only control human minds, but also greatly influence physics and the shape of locations. Alma has also became more mature – this time she appears as a young woman.
Mechanics
The foundation of gameplay in F.E.A.R. 2: Project Origin for PC, PS3 and X360 is combat, which mostly relies on shooting. Skirmishes take place in both insides of buildings and on the outside, across a devastated city. The developers put especially much attention to the level design of the latter. Another novelty is the presence of battle mechs, which can be used by both the player and enemies, thus resulting in a new type of experience in the series.
F.E.A.R. 2: Project Origin gives you a lot of freedom when it comes to eliminating enemies. You can make use of the bullet-time mechanics as well as high-level interaction with the environment (you can destroy lamps and TV sets or move large pieces of furniture and use them as covers). Another noteworthy thing is the wide array of weapons. Apart from the guns present in the first game, the arsenal includes several futuristic rifles (e.g. pulse rifle) or a flamethrower.
Technical aspects
Monolith Productions' game is based on a modified version of Lithtech Jupiter Ex engine, which gained acclaim among the industry specialists after its impressive performance in F.E.A.R.: First Encounter Assault Recon and Condemned: Criminal Origins. While using this tool the creators of F.E.A.R. 2: Project Origin for PC, PS3 and X360 focused on the frequently used blur effect and atmospheric lighting. The engine's flexibility also proved useful for the new multiplayer mode, which allows players to take a break from the grim single player campaign and play online.
System requirements
PC / Windows
Recommended: Core 2 Duo 2.2 GHz, 1.5 GB RAM, graphic card 256 MB (GeForce 8600 or better), 12 GB HDD, Windows XP SP3/Vista SP1
Microsoft Xbox 360
Uses: Xbox Live