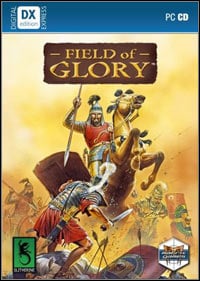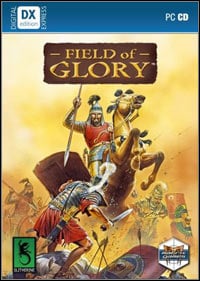 Field of Glory
PC
Strategic war game with turn-based battles. As the commander of the army of a given faction, we conduct military struggles on one of the 25 extensive maps. Most battles were based on historical events. The game is characterized by a simple but legible graphic design.
Field of Glory

Release Date PC

25October2009
developer: Matrix Games/Slitherine publisher: Matrix Games/Slitherine

game language: English
Based on Slitherine's popular tabletop wargaming system by the same name, Field of Glory now comes to the PC in a faithful adaptation of this acclaimed miniatures wargame! Without the calculations and measurements required for a tabletop game of Field of Glory, the PC version accurately represents ancient combat where you make the important and fun decisions on the battlefield.
Features:
Game play that allows key decisions to decide the results of historical battles.
Detailed and accurate depiction of ancient warfare (combat mechanics, leaders, morale).
Single and 2 player head to head modes as well with an internet based multi-player system.
18 battles of varying size.
Play as Achaean League, Carthage, Caledonians, Gaul, Germanic Tribes, Macedonians, Spartacus Slave Revolt, Romans or even Romans vs. Romans at Pharsalus.
Comprehensive scenario builder is included.
There are graphics for 11 different terrain types with western European and arid settings.
141 different battle group types with the system with almost limitless ability to modify their individual behavior in the game.
Last updated on 10 June 2010
Game mode: single / multiplayer Multiplayer mode: E-mail Player counter: 1-2
Age restrictions Field of Glory: Good for all ages.
Field of Glory System requirements
Recommended:
Pentium 4 1
6 GHz
512 MB RAM
256 MB HD
Windows XP/Vista/7