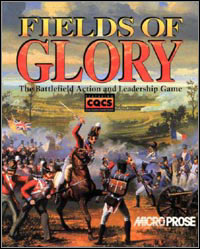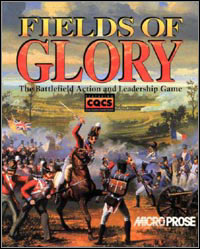 Fields of Glory
PC
Real-time strategy set in the Napoleonic era. The theme is to recreate the last 100 days of the glory of the great Napoleon, which were one great series of small and really big battles culminating in the final battle of Waterloo.
Fields of Glory

Release Date PC

11March1993
developer: MicroProse publisher: MicroProse

game language: English
Fields of Glory is a real-time strategy game set in the Napoleonic era, created by the genre master Sid Meier himself. The theme is to recreate the last 100 days of Napoleon's glory, which was one of the great series of smaller and larger battles that ended in the final battle of Waterloo.
The game allows us to take on the role of Commander-in-Chief of the English, French, Prussians and their allies and relive once again these groundbreaking days for the history of Europe. Many battles await us, including battles at Ligny and Waterloo, in which we can try to change the course of history by commanding hundreds of units.
Probably the first such realistic real-time war game created for personal computers, the work of Sid Meier himself.
Game uses a special CQCS (Close Quarters Combat System) control system, an upgraded version of which was used in Sid Meier's Gettysburg and Antietam.
Hundreds of units take part in the fights, reconstructed with praiseworthy detail, both in terms of graphics and their combat capabilities.
High level of artificial computer intelligence.
Games contains an extensive database of units and commanders taking part in the battles described above.
Please let us know if you have any comments or suggestions regarding this description.
Last updated on 10 December 2007
Game mode: single player
Media type: 1CD
User score: 6,4 / 10 based on 33 votes.
Age restrictions Fields of Glory: Good for all ages.
Fields of Glory System requirements
Recommended:
Pentium 66MHz
8MB RAM