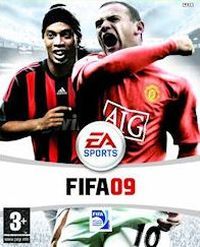 FIFA 09
FIFA 09 is the next installment of a series of football simulations, placed next to Pro Evolution Soccer at the forefront of sports games. There is a Canadian EA Sports studio behind the creation of the product, and the title is present on as many as seven platforms.
Sports | Football | multiplayer | for 2 people | splitscreen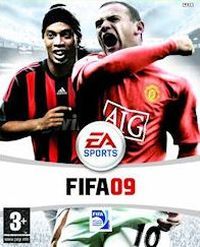 Game mode: single / multiplayer
Multiplayer mode: local network / Internet
Step onto the pitch and play professional football your way in FIFA 09. Experience the most authentic football simulation EA SPORTS™ has delivered on PC as you live the fantasy of playing as a professional player.
FIFA 09 on PC has been customised and designed exclusively for the platform. The gameplay engine features year-on-year improvements, delivering the detail demanded by football fans.
FIFA 09 also features new customisable mouse and keyboard controls that deliver deeper, more intuitive command over your squad for more fluid action. Now utilise the mouse as a point-and-click tool to send teammates on runs, make pin-point accurate passes, and blast powerful shots on target. Plus, you have the tools to draw up trick moves using the mouse or perform one of 32 skill moves in your arsenal, including new scoop turns, rainbow flicks, heel-to-heel knocks and ball rolls just like Ronaldinho. More than 17 customisable actions in all enable you to design the game to suit your style.
FIFA 09 on PC now features new, leading-edge visuals that deliver graphics that exploits the power of hi-spec gaming PCs, as requested by PC gamers. Star players are featured in photorealistic quality with remodeled likenesses that show off skin tones and muscles in greater detail for ultra-realistic action.
FIFA 09 also features customisable widgets that can now integrated into the menu system to connect you to the FIFA community and real-world football so you stay connected while playing.
Detailed, authentic gameplay
Gamers will be able to enjoy gameplay that has enjoyed years of improvement and innovations. Details such as new physical collision system, shielding, quick free kicks, and disguised throw-ins deliver a complete football experience.
adidas Live Season
Dynamic update of player information in-game that mirrors real-life performances. Feel the change in gameplay performance as teams in the real world experience the highs and lows during their campaigns. All the top leagues are included: Barclay's Premier League, La Liga, Ligue 1, Bundesliga, Serie A and Mexican Primera Division.
Leading Edge Visual Quality
FIFA 09 on PC now delivers the jump in quality demanded by PC gamers. The latest shader and visual techniques leverage hi-spec graphics cards for a visually spectacular recreation of the beautiful game.
PC Specific Controls
Customisable mouse and keyboard control configurations deliver PC-specific control unique to sports games. Determine exactly where you want the ball played with a click of the mouse button. Send your players on pin-point accurate runs using similar commands.
PC Connected Experience
A unique, fully customisable widget design integrated into the menu system. You determine what information you receive directly through your game from online rankings and the Interactive Leagues to real-world news.
Pro Skill Moves
Use your mouse to draw trick plays or perform one of 32 skill moves, including new scoop turns, rainbow flicks, heel-to-heel knocks and ball rolls.
EA SPORTS™ Interactive Leagues:
Represent your club online in the Barclays Premier League, Bundesliga, Italian League, French League or Mexican 1st Division. Play and knock–off rival clubs more often in new-to-PC Rivals Match-up option.
Manager Mode
New options for pre-season friendlies, and the ability to create custom formations for each opponent.
Tournament Mode
Play 61 tournaments, including 42 officially licensed ones.
Challenge Mode
Take on the challenge of overcoming a variety of difficult scenarios to earn rewards and unlockables.
Similar games:
PEGI Rating
System requirements
Recommended:
Core 2 Duo 2.4 GHz
2 GB RAM
graphic card 256 MB (GeForce 7600 or better)
4 GB HDD
Windows XP/Vista