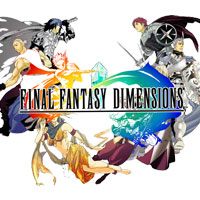 Final Fantasy Dimensions
The side part of the Final Fantasy series, in which players take control of two groups of heroes trying to restore order and order in the land torn into two parts.
RPG | fantasy | turn-based | manga and anime | jRPG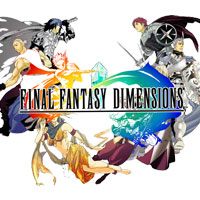 Final Fantasy Dimensions is a mobile spin-off of the iconic jRPG series, developed by Matrix Software and published by Square Enix. The game draws on the fifth installment of the series (similarities apply to both the audiovisuals and gameplay mechanics). The title is released in episodic form.
Story
Final Fantasy Dimensions takes the players into a fantasy world whose fate is in the hands of two groups of heroes - the so-called Warriors of Light and the Warriors of Darkness. The land they inhabited was divided into two parts shortly after they accidentally destroyed the crystal that gave it its power. While the half inhabited by the first group experiences an eternal day, the second part of the group fell into darkness. The characters had no choice but to embark on a dangerous journey to find individual parts of the stone and thus restore the old order.
Mechanics
As mentioned earlier, in terms of gameplay mechanics, Final Fantasy Dimensions is the closest to the fifth installment of the series. Over the next episodes, we control four-person party of heroes (Warriors of Light are Sol, Aigis, Dusk, and Sarah, while Warriors of Darkness are Nacht, Alba, Diana, and Glaive). Protagonists travel through a variety of areas and fight enemies they meet, as well as perform tasks assigned to them along the way. Battles take place in turn-based mode, and during the battles, it is as important to skillfully juggle the abilities of our charges as it is to develop the appropriate tactics of action.
The devs decided to use the Active Time Battle system, in which every battle participant moves as a corresponding action indicator is charged. After selecting a command, we wait for the command to charge, which results in the execution of the command by a particular character. Like the repeatedly mentioned Final Fantasy V, this title makes use of a system of classes (called here professions), which can be changed during the course of the adventure, while retaining the previously acquired skills.
Technical aspects
Final Fantasy Dimensions features eye-catching two-dimensional visuals in a manga-like style reminiscent of the classic 8- and 16-bit Final Fantasy games. The retro style is complemented by a catchy, chiptune soundtrack.
Similar games:
Age Rating
age requirements: 12+